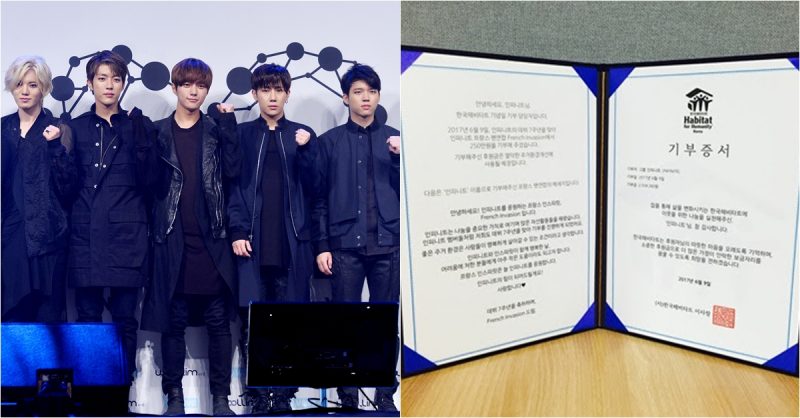 [Dispatch] INFINITE and group's global fans celebrated group's seventh anniversary in a special way. The local fan clubs in France and India have made donations in the name of Infinite to celebrate their seventh anniversary.
Infinite's French local fan club, 'France Invision' has donated 2,000 euros to Korea. The international non-profit organization, Habitat's Korean branch has confirmed that Infinite's French fans have voluntarily collected donations for three months and made the donation to Habitat Korea on June 9, the seventh anniversary date of Infinite's debut.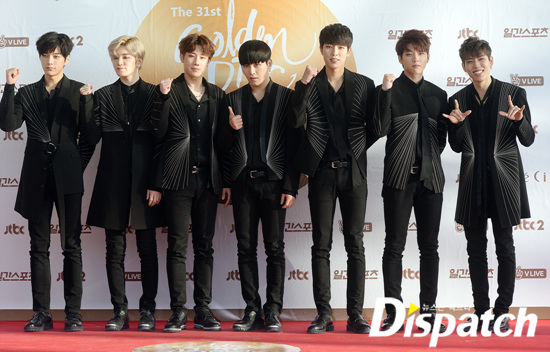 The donation will be used as a residential environment improvement project. Habitat Korea stated that the funds will help people living in underprivileged environments in Seoul.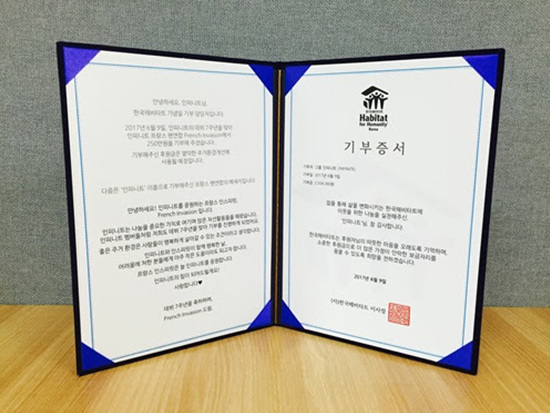 Also in India, Infinite's fan club, Indian Inspirits made a donation to celebrate Infinite's seventh anniversary. They have donated nutritional supplements worth of about 1,340 USD to the cancer affected kids in India. This is Indian Inspirits' first project together.

Fans also added, "Infinite has been making a lot of positive movements with their charity works. We also wanted to share the happiness with those in needs. We hope that this news make Infinite members' day happier!"
Find high-quality KPop photos, Wallpapers and Images-download for free : https://www.kpopimages.com