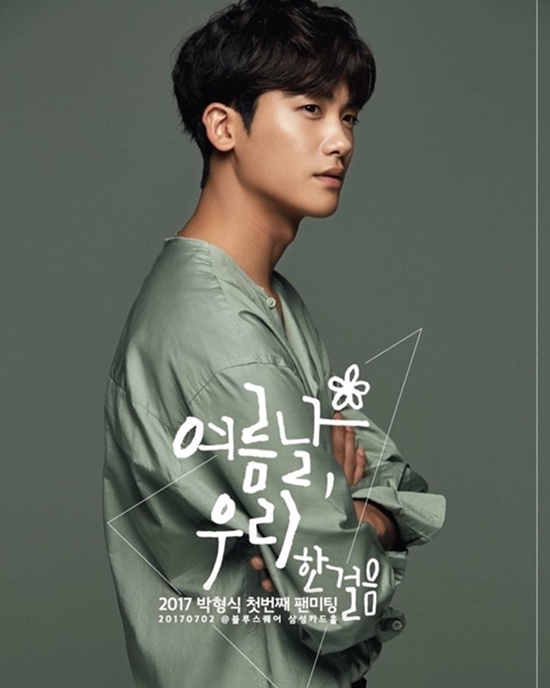 [Dispatch] Actor Park Hyung Sik will hold his very first fan meeting in Korea.
On July 2, Park Hyung Sik will meet with his fans at Blue Square Samsung Card Hall in Seoul Korea. The title of this event is 'Summer Day, US: First Step.'
As this is his first time to have his own fan meeting, he will make it extra special event. He is accepting requests from fans. He has posted the types of contents for his fan meeting and based on fans votes he will decide on the program for the event.
The tickets went on sale on June 13 at 8 p.m. KST and it is already sold out.
His agency stated, "This is his very own first fan meeting. He will share the kind of sweet side that fans never seen before."
Park Hyung Sik has recently appeared on JTBC 'Strong Woman Do Bong Soon' as a successful CEO.