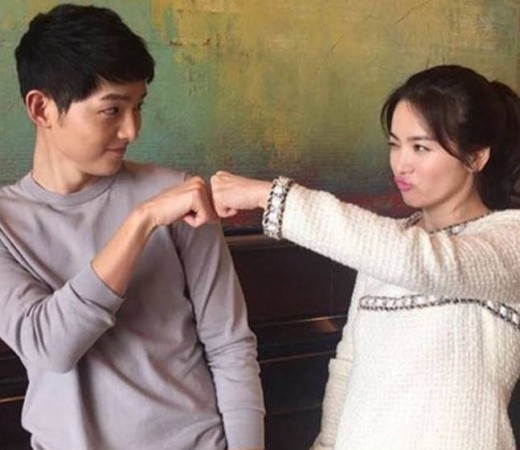 [Dispatch] Song Hye Kyo released an official letter to her fans about Song-Song couple's marriage news.
Below is the full letter translated.
"Hi, This is Hye Kyo.
It's been a long time since I said hello to Sunflower.
I wanted to share a personal message here first, a place where I have been connecting with my fans since my debut.
You must have been shocked to hear my marriage news today. I understand that you may think I lacked the respect for my fans and you could have been surprised, but I sincerely hope that you can understand me with an open heart.
Joongki and I were first co-workers who had really good chemistry. Throughout filming, I realized we had similar values and thoughts and we could talk about everything and anything with each other. 
He was a good co-worker and a good friend to me, so we kept on touch after finishing the drama and we spent time to get to know each other better.
For a long time after that, he has continuously shown me faith and trust that I began to think that I could spend my future with him. I was grateful for his true feelings and I grew confident in him.
I wanted to share my marriage news with my fans first but because it is not just about myself that I had to be extra careful.
I am really nervous right now sharing the news so suddenly but I trust that you will support me. You have been with me throughout my career supporting and trusting my decisions so I hope you continue to show me support and love. Once again, I am truly grateful to my fans who have been patiently waiting for me to tell you the news myself.
Since now it will not be just me, but the two of us, I will take this opportunity to look around and be a positive influence.
Please give us your warm blessings.
Thank you."
– Song Hye Kyo