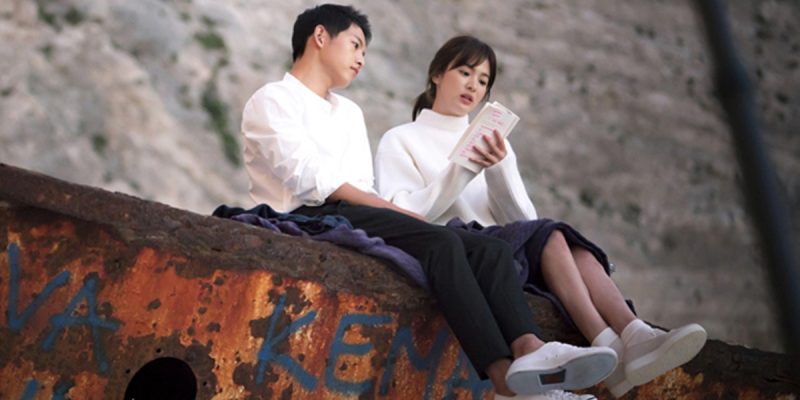 [Dispatch] On July 5, the news of Song Joong Ki and Song Hye Kyo getting married in October 31, 2017 was released through their agencies. Soon after the news, Song Joong Ki has released an official letter to his fans about the news.
Below is Song Joong Ki's Official Letter Fully Translated.
"Hello, This is Joong Ki.
It's been a long time since I've said hello to you. Though I am more nervous than ever right now, the reason why I am writing to you is because I want the blessings from you before anyone else and I want to share my true feelings.
Recently, I have been blessed to be a part of a great drama and was given tremendous love from fans that was the happiest days of my life.
Through those happy moments, I gained another precious friend whom I shared my true feelings and we have developed into a loving relationship.
On the beginning day of 2017, we have promised each other to spend the rest of our lives together and to fill each other's incompleteness with love and to start our new life together, I will marry actress Song Hye Kyo on the last day of October, 2017.
I understand this abrupt news might have caused my dear fans some discomfort.
I wanted to share this happy news with you as soon as possible, however, this is a matter that just not involve one person but two and further family's opinion was very important to me. So, it was a situation that needs to be dealt carefully and thoughtfully.
Also, a movie where tremendous amount of efforts and passions were put into was about to premiere and I did not want to be any harm to the production staff and fellow actors due to my personal life.
I sincerely ask for your kind understanding, if I have seen to be a less-understanding self, I apologize.
The promise I made with myself when I first started acting comes to mind.
Being an actor, I wanted to be a person who can be a better self embracing my surroundings rather than moving up the ladder and be a celebrity that is not so high up but rather be closer to fans, be friendlier, be kind and be more responsible.
I have heard this phrase that life is not about speed but rather about direction. I will take it step by step, remembering the true values you have taught me, try to be wise and learn about the beautiful surroundings that I have been missing, the real values and about people.
I ask you to support my values and cheer for me. I will live with my words and be a better actor and a better family man.
Please give your blessing to the two of us.
Thank you."
-Song Joong Ki