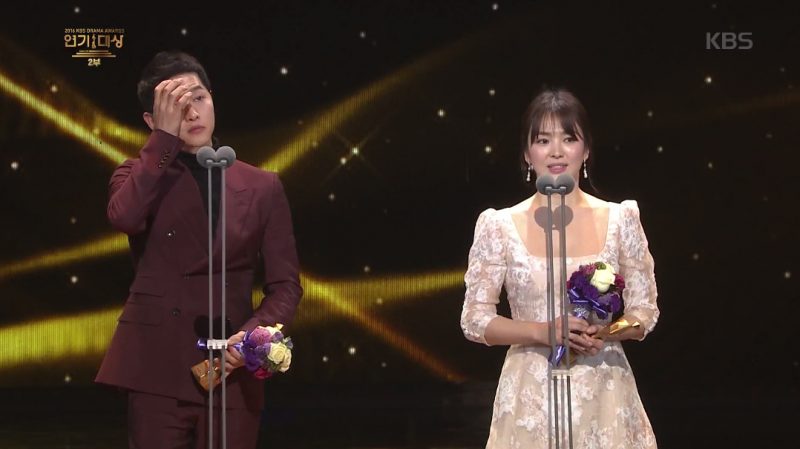 [Dispatch] On July 5, the news of Song Joong Ki and Song Hye Kyo getting married in October 31 has stirred everyone.
Hence, their history together has surfaced again. On December 31, 2016, the Song-Song couple have attended the 'KBS Drama Awards' and received the Grand Prize together. During their acceptance speech, Song-Song couple praised and thanked each other for the awards. Now that we know the two are getting married, it brings smiles to our face watching it again.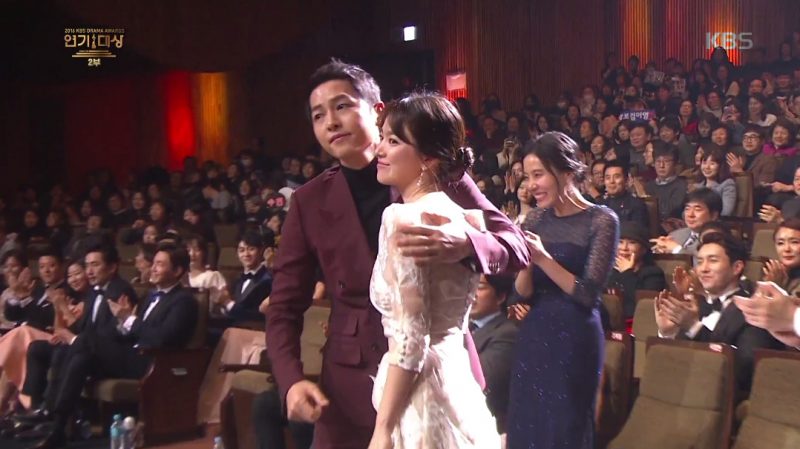 Their name have been called as the winner of 2016 Grand Prize for their roles in drama 'Descendants of the Sun.' They held each others hands and gave a light hug when their names were called.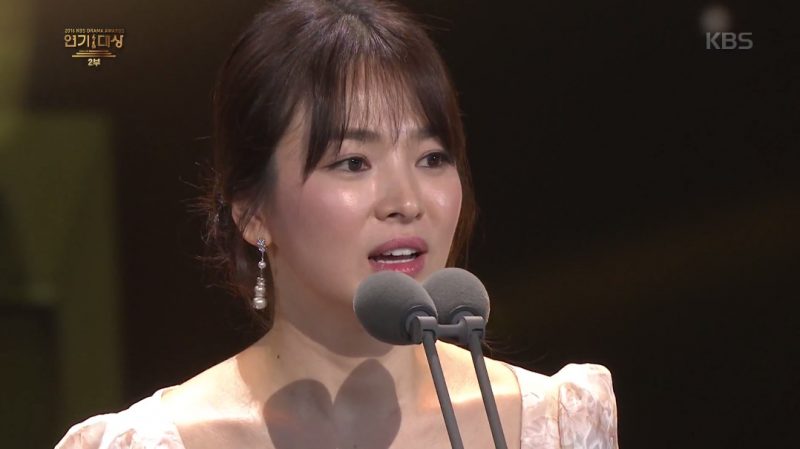 Song Hye Kyo was the first to give her acceptance speech. "Although the drama has gotten tremendous love and reactions from fans, but I saw the incompleteness in my acting."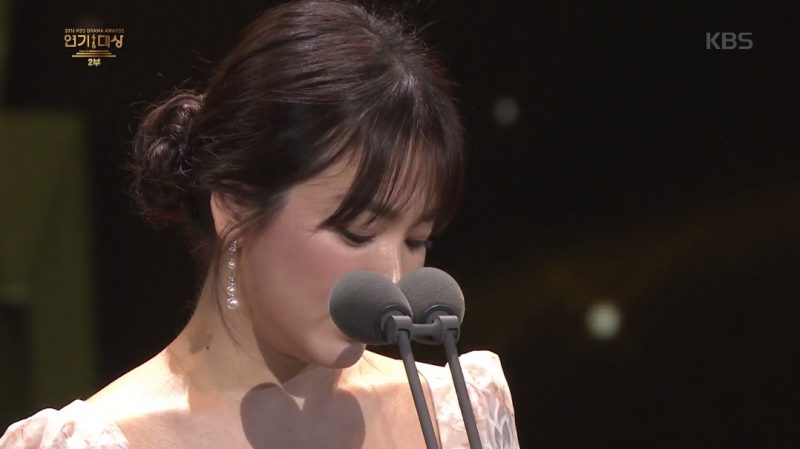 Song Hye Kyo reminisced about the beginning of filming the drama. "When I first proposed of the role, Dr. Kang Mo Yeon, I had a dilemma personally. I was not sure if I was right for the role."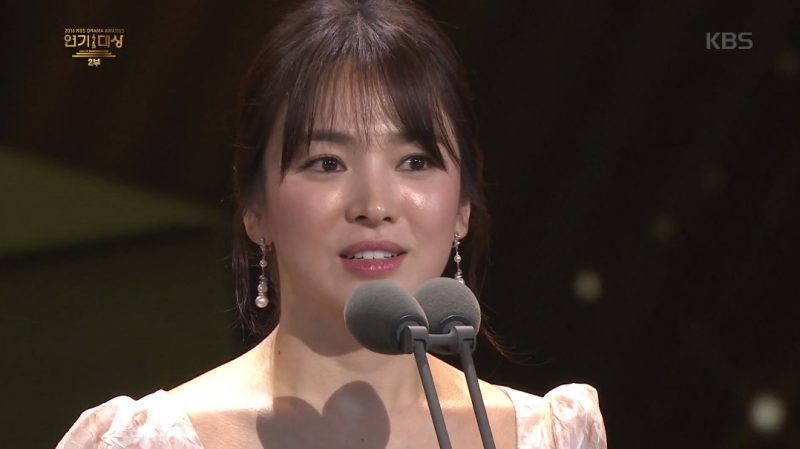 Then thanked the drama staff. "I want to thank my Kang Mo Yeon team and the director and writer who made all these possible."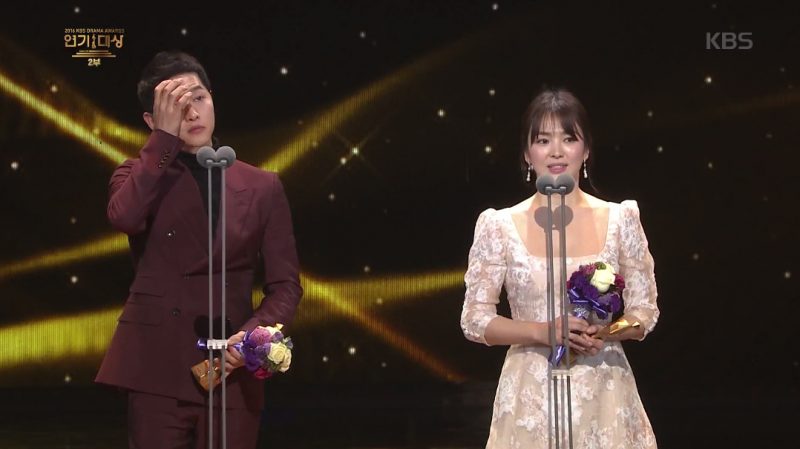 Lastly, she said a special thanks to Song Joong Ki. "The reason why I am standing here today is because of the best partner one can ask for, Song Joong Ki. If it wasn't for him I would not be standing here today."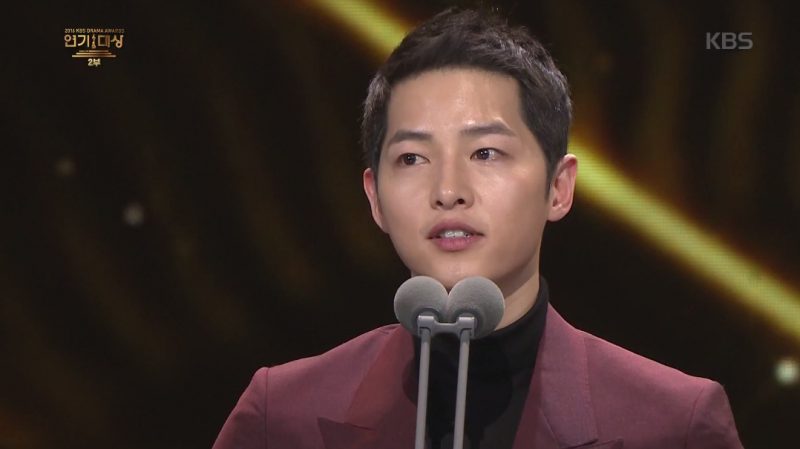 Then it was Song Joong Ki's turn to give acceptance speech. He said tearfully, "I was given the script while I was serving in the military. I want to thank the director who had trust in me."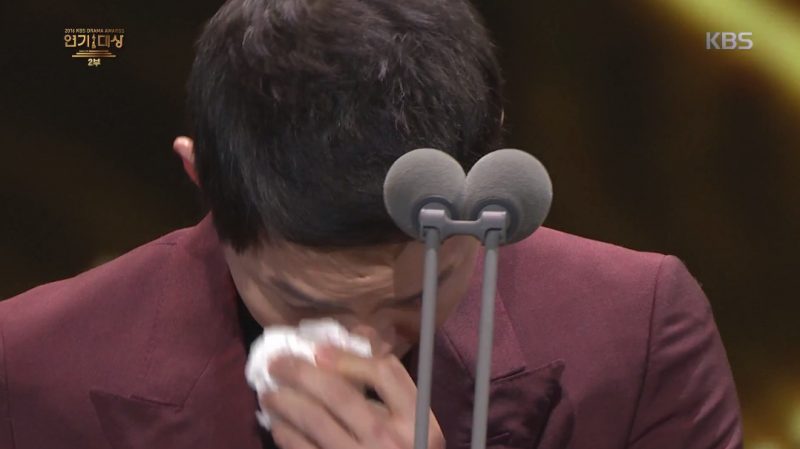 He continued to thanked the drama staff. He said tearfully, "I was not perfect in many ways and it was them (the staff) who filled up the rest for me."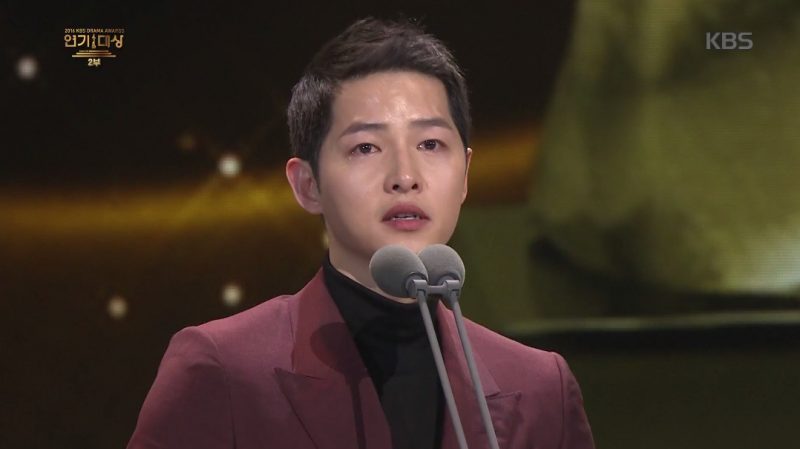 He also thanked his co-star, Jin Goo. "I was less experienced and made so many mistakes on set, but you were there behind me throughout. Thank you so much."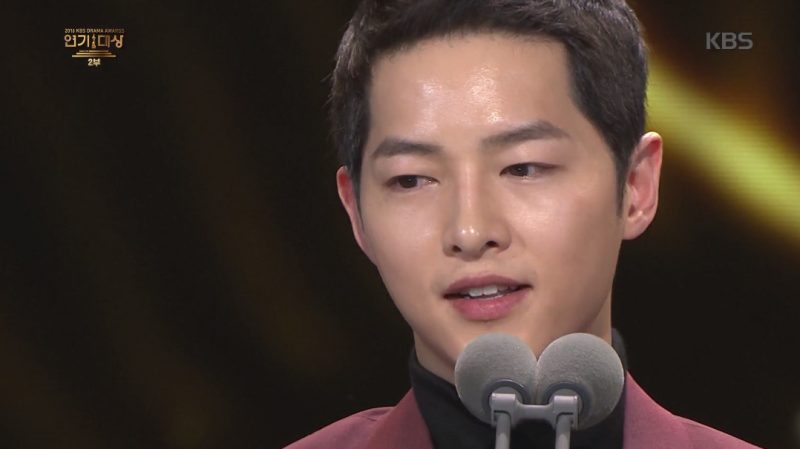 Then he looked at Song Hye Kyo. "My nickname on set was a 'crying baby.' I cried a lot whenever I was stressed on set and every time there was a person who was right next to me."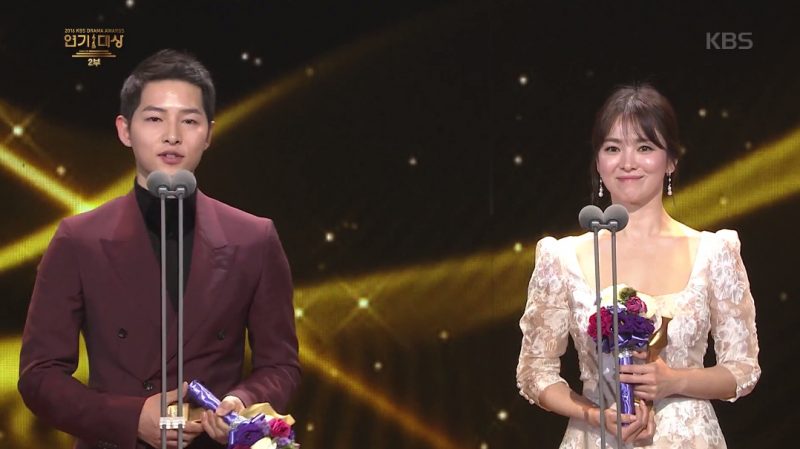 "To me, she is a great senior to look up to, and the most beautiful and lovely partner. I give all my credit and honor of this award to my beautiful partner Hye Kyo nuna."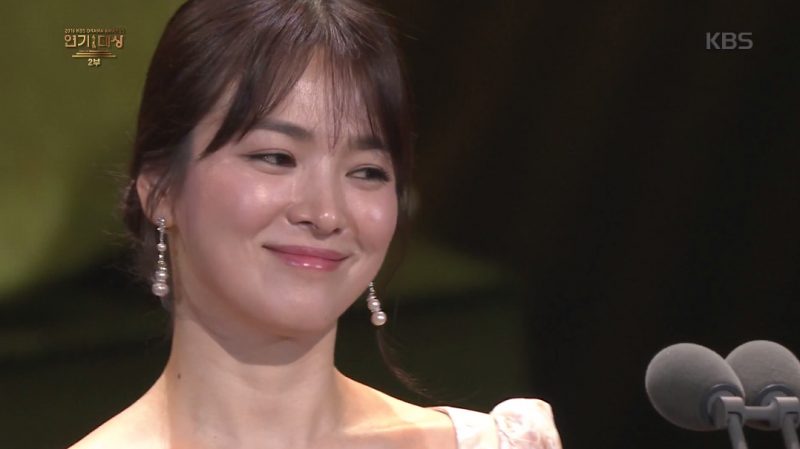 How sweet and respectful are they to each other.