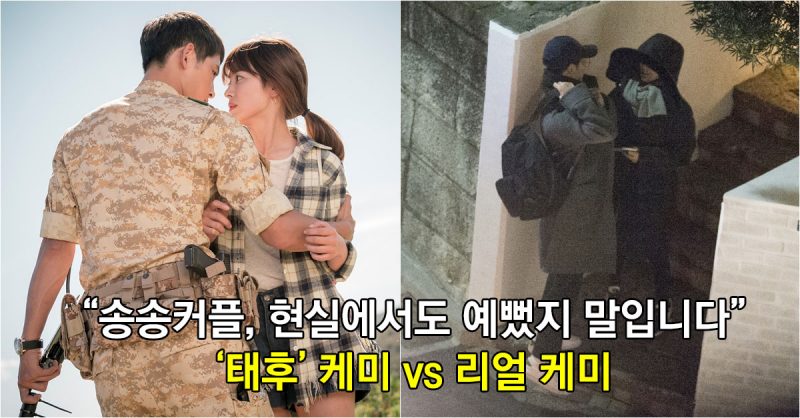 [Dispatch] Song-Song couple were beautiful together in real life.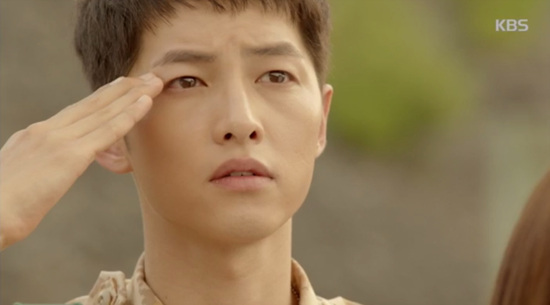 The royal Yoo Shi Jin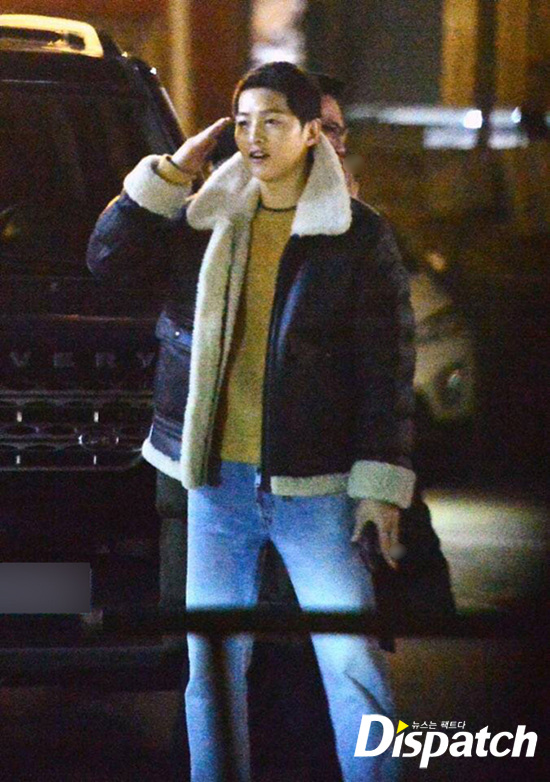 in Real Life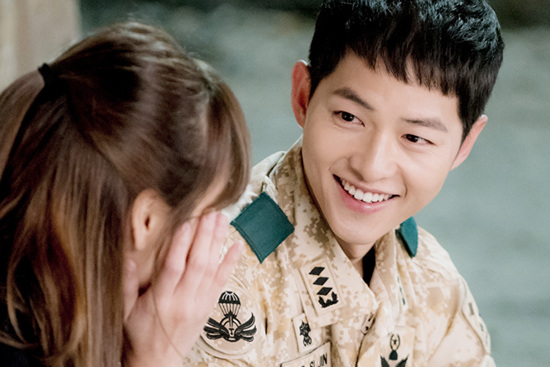 All I can see is YOU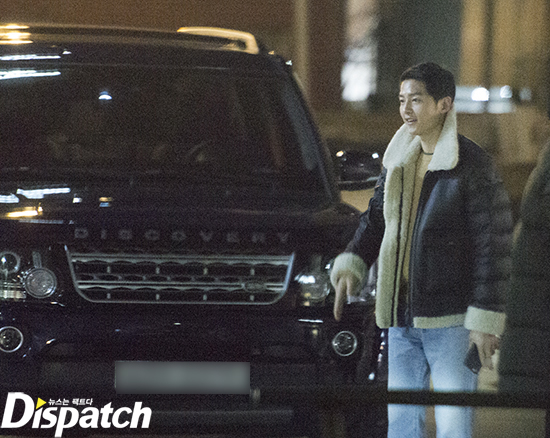 Even in real life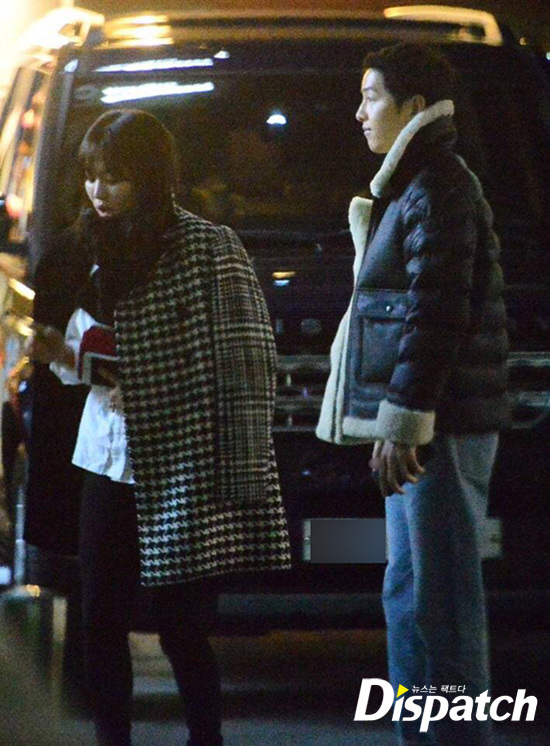 will be Right Behind YOU!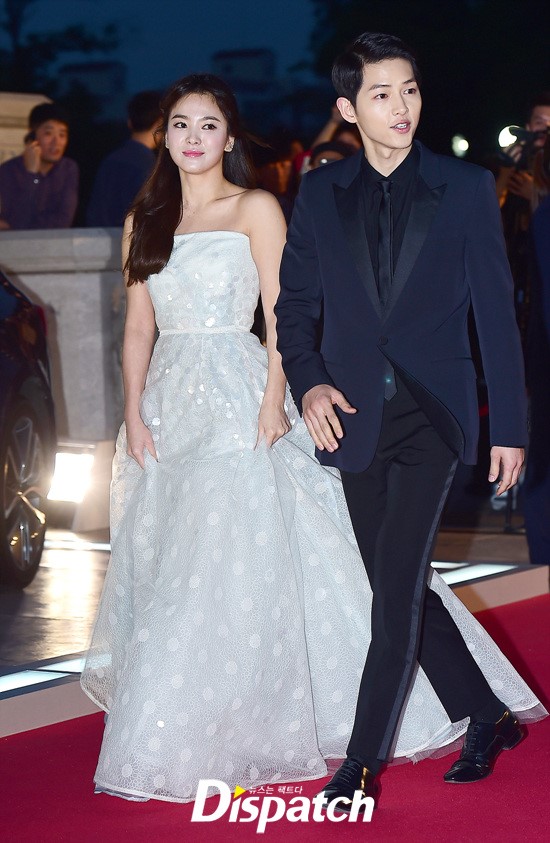 It is happy ending for Song-Song couple, even after the drama. On coming October 31, the two will become one.
On July 5, the two have officially announced their marriage. They shared their trust for each other that they started off as co-workers, developed into friends, built trust in each other and finally promised the future together.
Song-Song couple was the best couple both on drama and in real life. Actually, it was sweeter in real life, as if watching the prologue of drama 'Descendants of the Sun.'
Such as…………….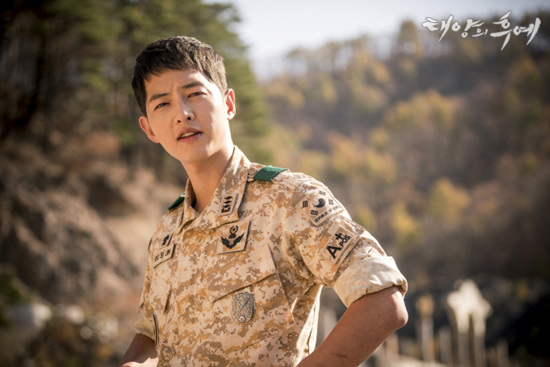 Charismatic Yoo Shi Jin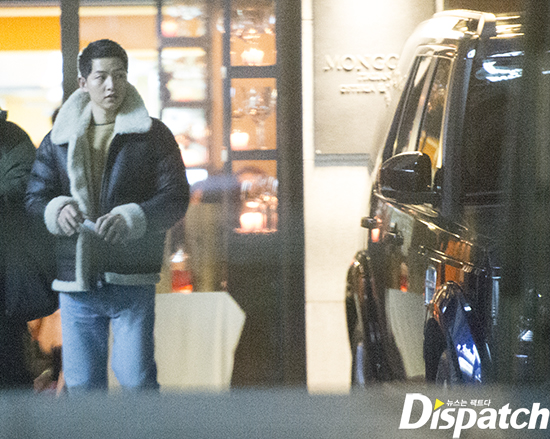 In real life still the charismatic Song Joong Ki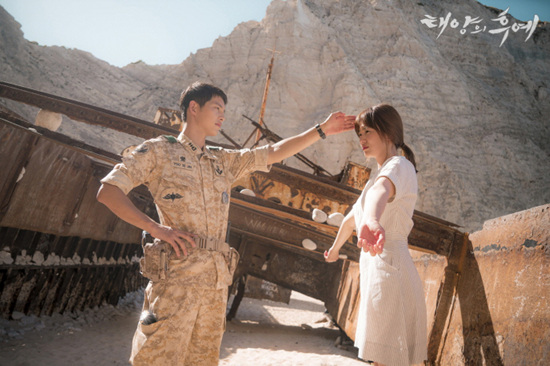 Were they sweet just like the drama?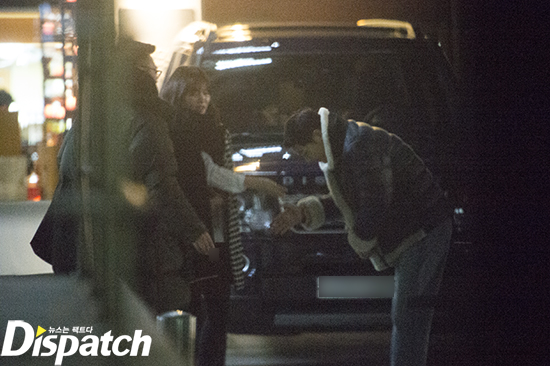 Actually, polite in real life.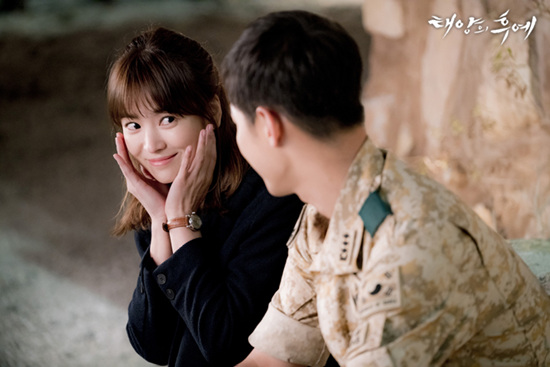 "You are my ideal type."
We know about their chemistry on drama. We are curious about the real chemistry between Song-Song couple in real life.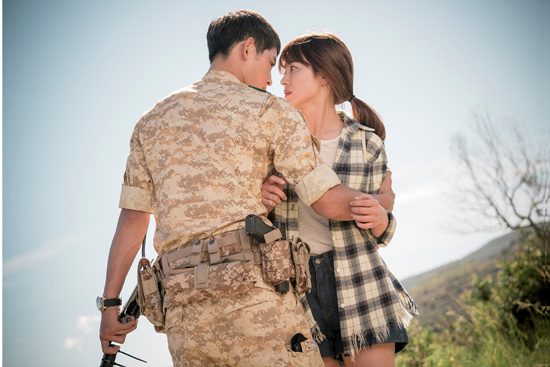 This type of closeness?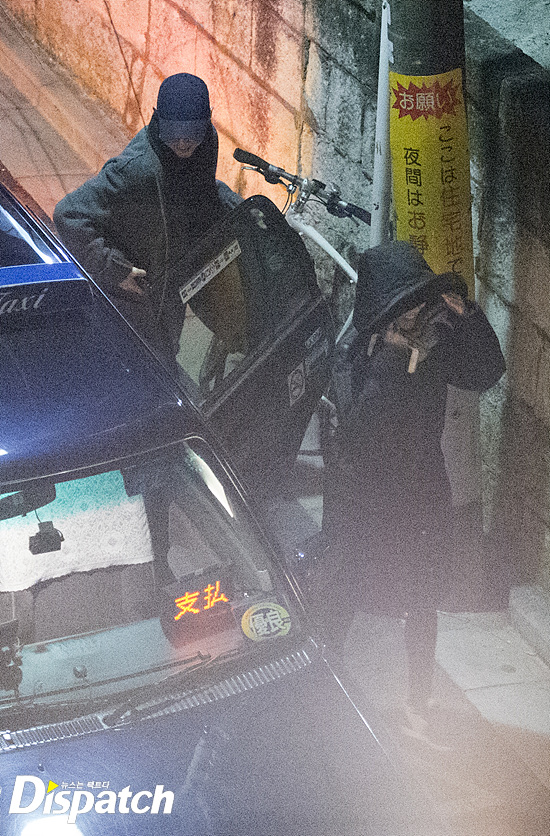 Sorry, we weren't able to catch that kind of closeness between the two.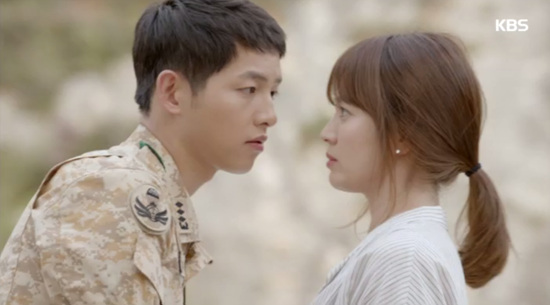 This kind of close eye contact?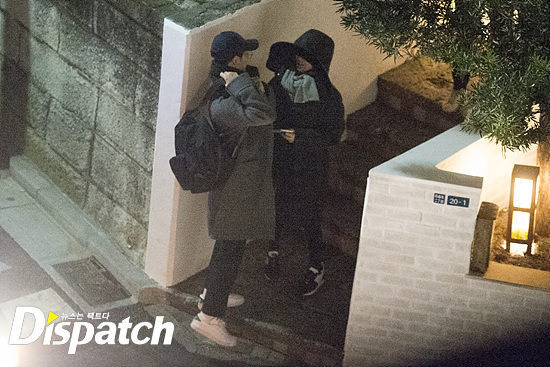 Yes, they also had the same close eye contact in real life.
Are you curious about what happened on this date?
There is a hint on Song Joong Ki's letter to fans.
"On the beginning of 2017, we have promised each other to spend the rest of our lives together."
Song-Song couple visited Tokyo in January. It is told that Song Joong Ki has told his true feelings to Song Hye Kyo. Maybe a propose?
It makes our hearts melt watching them together in real life.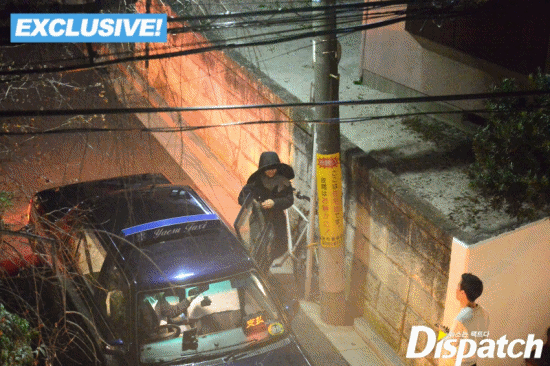 Surprise by Song Hye Kyo waiting Song Joong Ki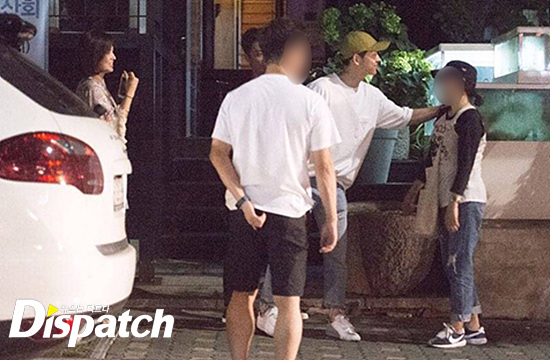 The writer of 'Descendants of the Sun' said that "Song-Song couple is the best fantasy in my life ever."
Yes, the Song-Song couple is for real.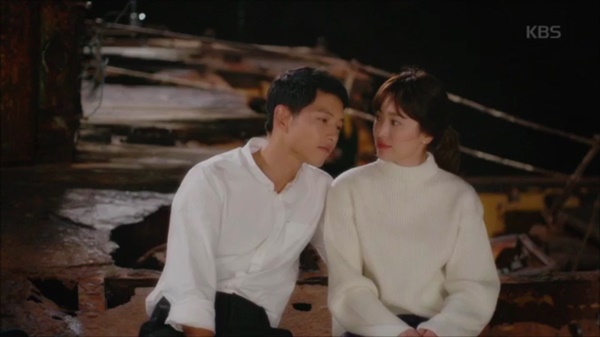 Is this a happy ending for us?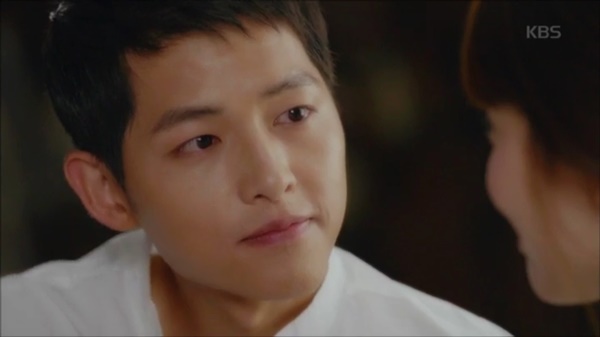 He said to her. "How did I get so lucky to have you in my lfe?"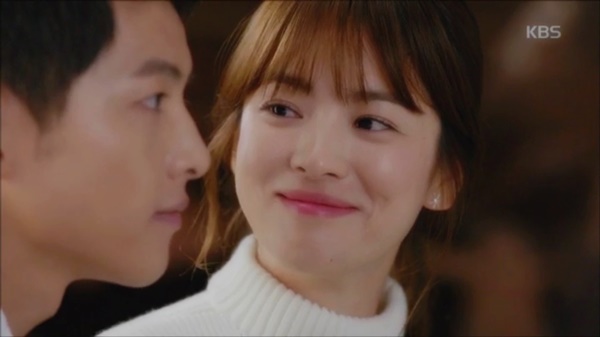 She replied, "Maybe you have saved the world in your previous life."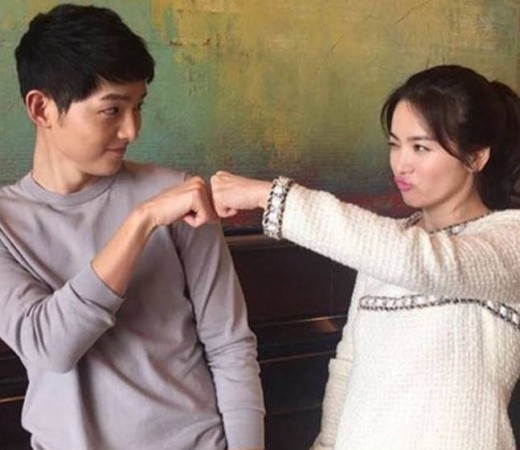 They are good friends
and lovers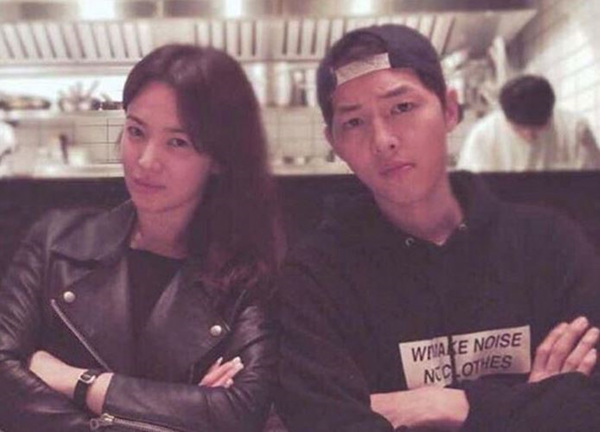 and the best partner!
Wish you the best future together Song-Song!!