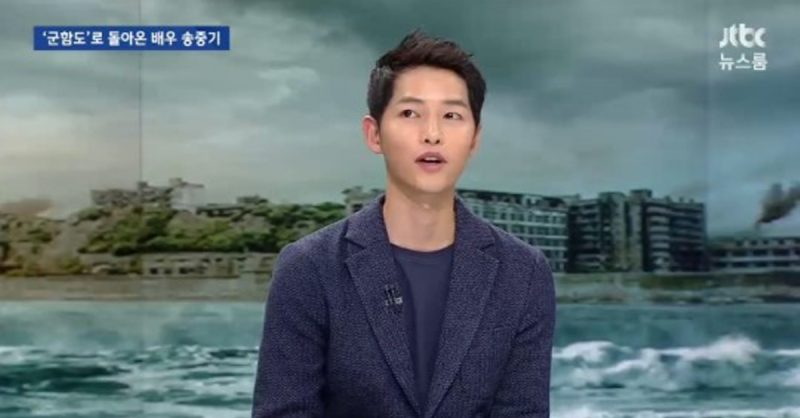 [Dispatch] On July 27, Actor Song Joong Ki made an appearance on JTBC 'Newsroom' for the 'Cultural Invitation' segment. On the show, he honestly talked about the movie 'The Battleship Island' and his girlfriend Song Hye Kyo.
The Newsroom MC started the segment by commenting that Song Joong Ki is in a process of becoming an adult. Song Joong Ki replied, "I don't think I am not quiet there yet. I'm still in the process. I have two big events this year. So, I am having the best summer of my life now."
The MC jokingly asked, "I am aware of one event, what is the other one?" Song Joong Ki replied, "Well, I have a movie premiere and I am also getting married this year."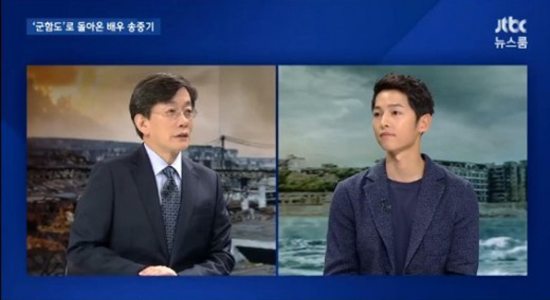 During the interview, he talked mainly about the movie and its influence. He was thoughtful in mentioning the delicate issue of the movie but firm with his opinions. The MC praised Song Joong Ki by saying, "I felt that you are a wise actor who improve the influence of actor."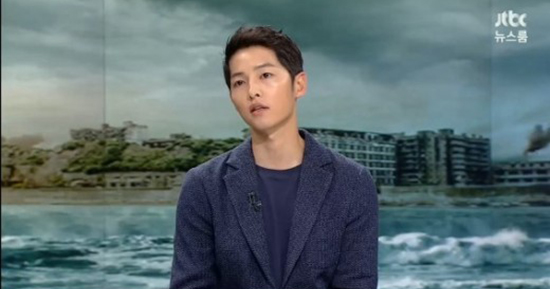 In the end of the interview, the MC asked him the reason for choosing the ending song from an old movie, 'The Umbrellas of Cherbourg.' He replied, "I watched the movie a while ago and I loved the movie. And to be honest, it's my girlfriend, whom I will marry soon, her favorite song."
Find high-quality KPop photos, Wallpapers and Images-download for free : https://www.kpopimages.com