[Dispatch] Girls' Generation and EXO have tight bond as SM Town family. On August 10, Girls' Generation's Hyoyeon has shared their waiting room at the Mnet's 'M Countdown' through live feed on Instagram.
Hyoyeon and Seohyun were holding up a CD of EXO's new album, 'Ko Ko Bop.' They were smiling and saying hello to fans.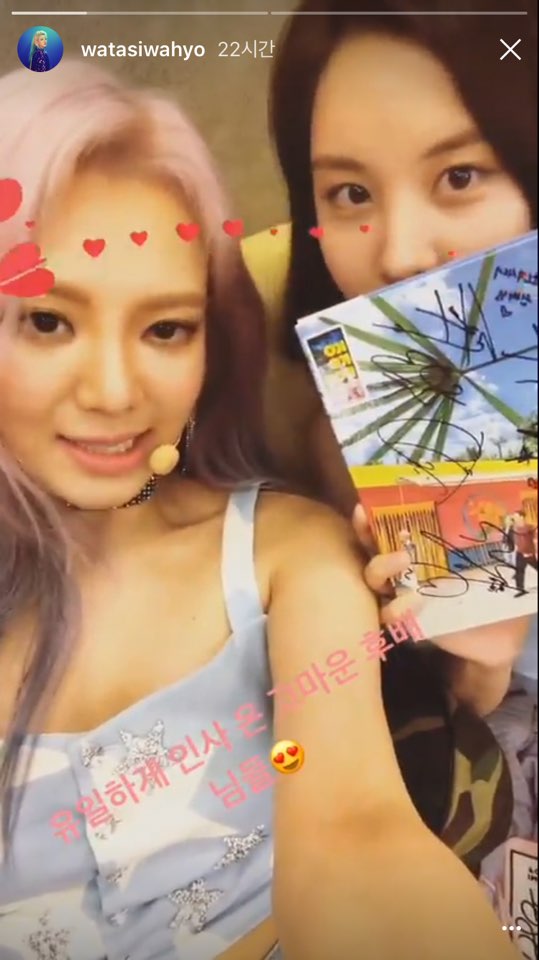 Hyoyeon shared that EXO was the only artist who paid the visit to their waiting room to say hello. They gifted their Sunbae with their new album and cheered Girls' Generation on their comeback.
It marks the 10 year debut anniversary for Girls' Generation. On August 10, Girls' Generation first performed their new songs, 'Holiday' and 'All Night' on 'M Countdown.'