[Dispatch] Girl group EXID became complete when Solji made a surprise appearance and joined the fellow EXID members on stage.
EXID held their 'EXID Asia Tour in Seoul 2017' concert on August 12 at Baekyang Hall in Yonsei University. The four members of EXID excluding Solji prepared a strong setlist of individual and group performances for their fans.
They made opening with 'Boy' and 'Night Rather Than Day' and the members said to fans, "It's been a while since the last time we've had a concert. We are so happy to be here. We have prepared a strong set list of individual and group performances for you today so, please enjoy it with us."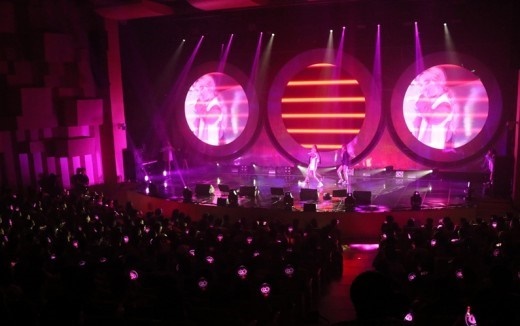 Hani performed 'Hello' and 'Milk' solo performances, LE performed 'Velvet,' Hyelin and Jeonghwa performed 'Are You Hungry' for the first time ever, making fans scream.
Hani said, "There is one more performance left for today. It is a very special performance, what do you think? It's on the top of the list of the songs that fans want to hear." and revealed 'With Out U' performance for the first time.
EXID commented, "This is our 5 year anniversary. We are so happy that you have been there all along, giving us your love. The next song is a very special song to us." opening the stage for 'Up & Down' making the fans sing along every single words.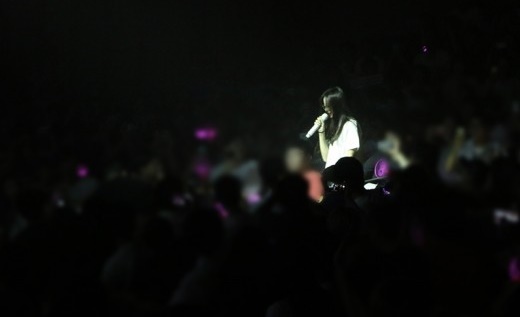 For the encore song they sang, 'Spring, Summer, Autumn, Winter' and expressed their love for fans through the lyrics. It was right after the first verse, the music suddenly stopped and all the lights were turned off.
With everyone confused as to what was going on, Solji emerged from the back of the concert hall to sing her part of the song. Everyone, both EXID and their fans, is said to have shed tears of joy when they saw Solji return.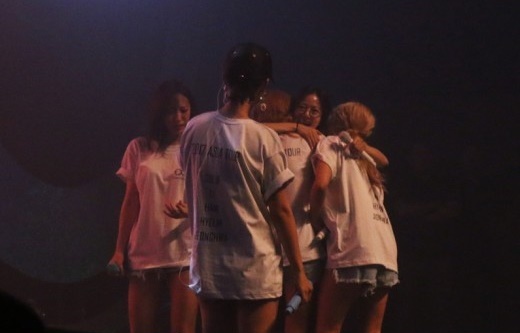 Solji said, "I came because I missed you all. I'd been waiting for an hour to get up here and sing, and not even the other EXID members knew I was coming. I didn't think they'd cry so much, and I was surprised to see Junghwa cry as much as she did when we won first place for the first time. I'm focusing on my treatment and am exercising a lot. I promise to return soon."
Solji was diagnosed with hyperthyroidism last year and has stopped all her activities and focused on treatment.
Lastly, EXID with all five members sang 'How Why' while throwing signed balls for the fans and finished the concert.