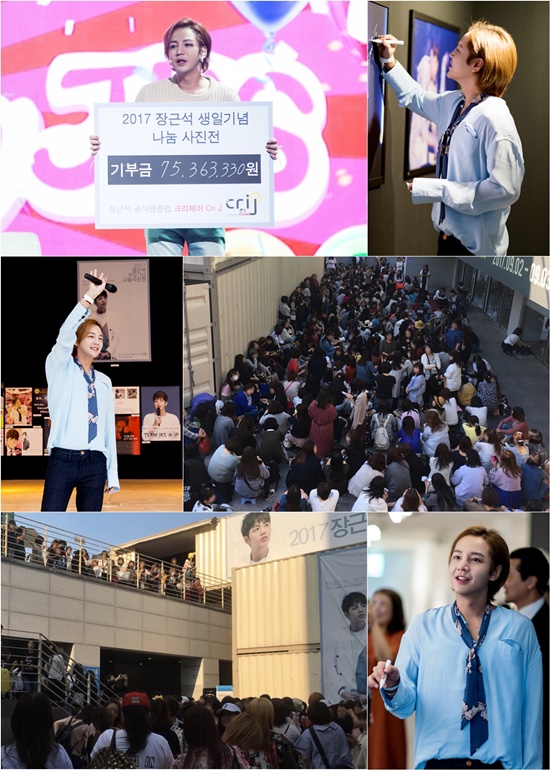 [Dispatch] Actor Jang Geun Suk's fan club held a photo exhibition on 1-3 September to celebrate Jang Geun Suk's birthday. It is the fifth exhibition held by the fan club and photos of Jang Guen Suk are displayed.
Jang Geun Suk came to see the exhibition and said hello to fans. His warm fan service attracted heart of fans.
The profit of KRW 75 million generated from the photo exhibition has been donated under the name of Jang Geun Suk. The money will be donated to organizations aiding surgery for auditory disabled children and supplying food for abandoned dogs.
Jang Geun Suk and fans participated in donation activities since 2012 and provide aid to those people who need constant support.
Meanwhile, Jang Geun Suk is filming 'Human Time' with Lee Sung Jae, Fujii Mina, An Sungki and Ryu Seung Bum.