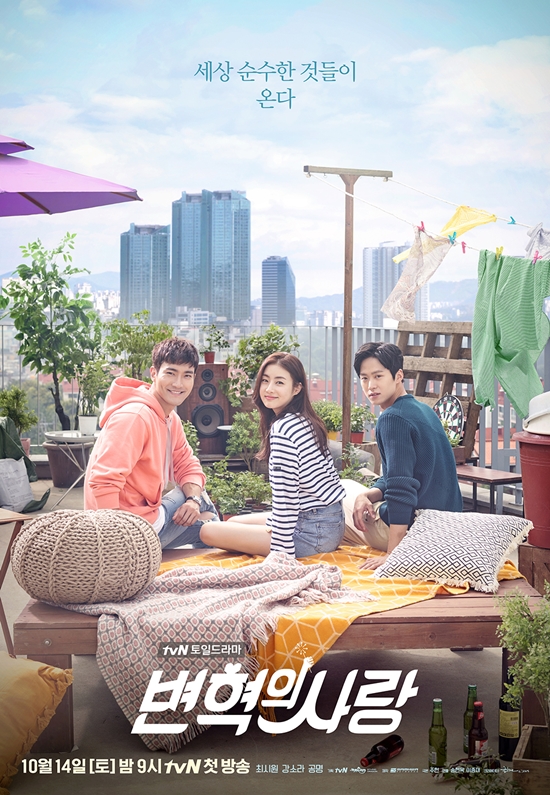 [Dispatch] tvN has released the drama 'Revolution' poster with main characters Choi Siwon, Kang Sora and Gong Myung.
The three are sitting on the roof top of a studio apartment smiling brightly with the message, 'They are coming! The purest of all.'
Choi Siwon will play the third generation of chaebol 'Byunhyuk', Kang Sora as a freeter 'Baek Joon' and Gong Myung as an elite man 'Jaehoon.'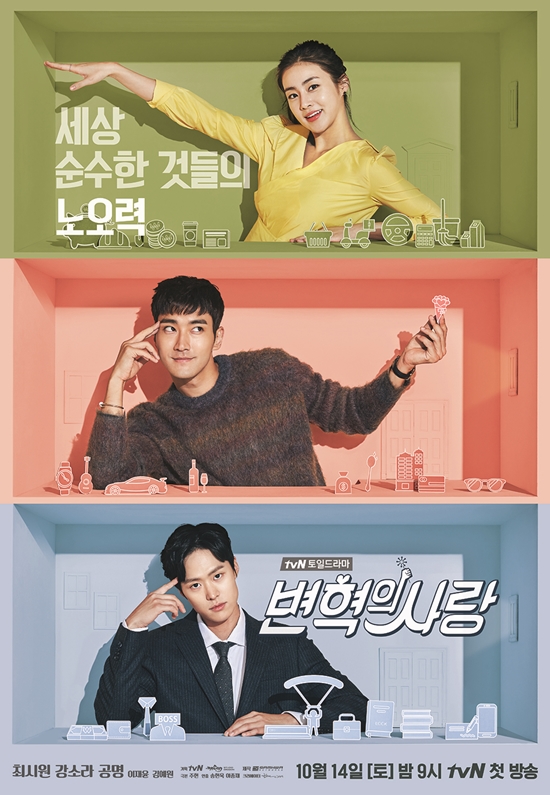 On another poster, the three are in the colored boxes. Choi Siwon looking relaxed while Kang Sora looking confident and Gong Myung looking dignified yet cold.
The production staff said, "Choi Siwon, Kang Sora and Gong Myung are all in sync with their characters. Look forward to their amazing synergy on screen."
Drama 'Revolution' is about three young people transforming the world. It will premiere on October 14.
Find high-quality KPop photos, Wallpapers and Images-download for free : https://www.kpopimages.com