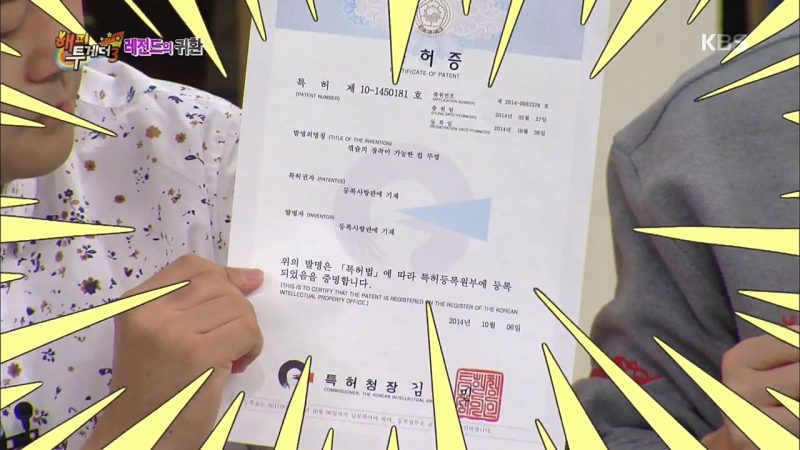 [Dispatch] TVXQ's U-Know Yunho is well known for his passionate personality and thanks to his enthusiasm, he has gotten the patent certificate for his invention.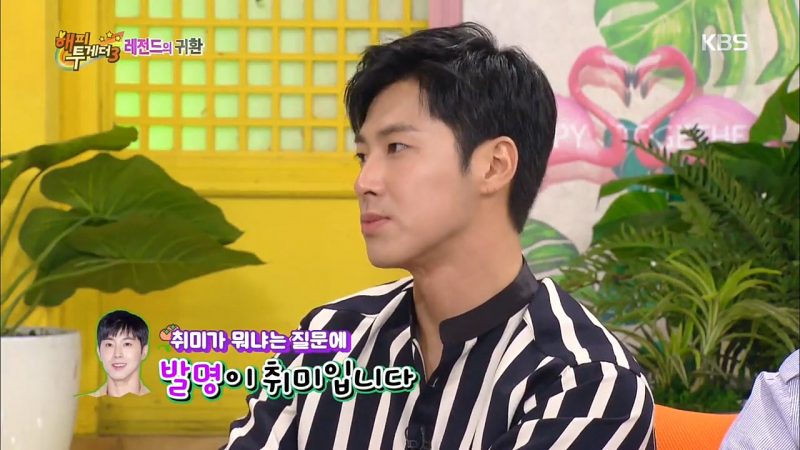 On October 5, TVXQ was special guest on KBS-2TV  'Happy Together 3.' During the show, U-Know Yunho said, "I used to say that my special hobby is invention, in the past."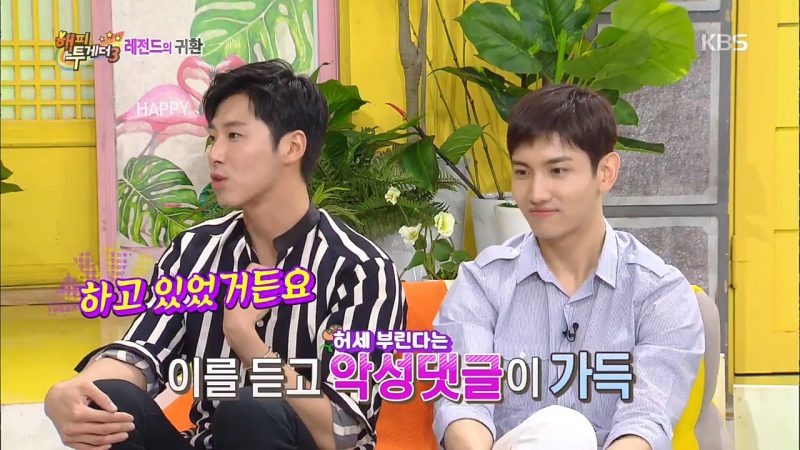 However, he has been misunderstood for this remark. "At that time, netizens were saying, 'He is totally bluffing.' But I  was sincerely inventing things."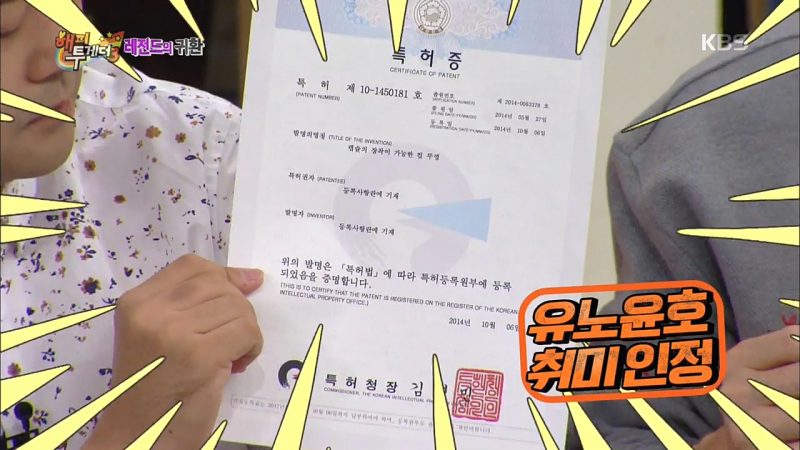 So, he brought the patent certificate of his invention on the show to prove that his hobby really is inventing.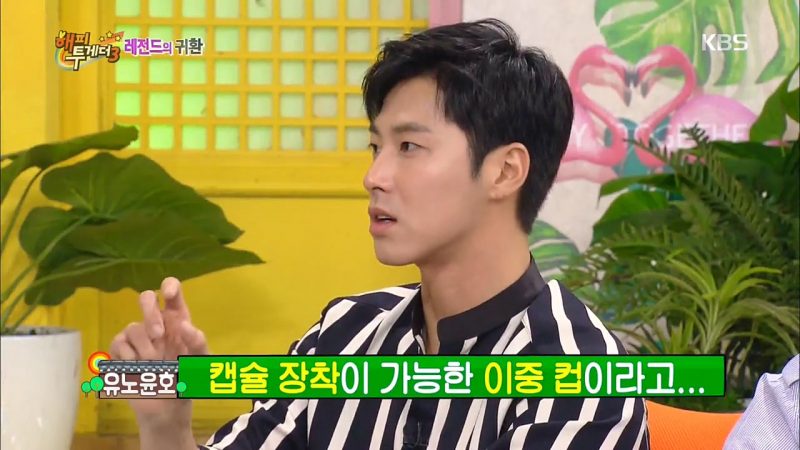 What U-Know Yunho invented was, a double cup that can insert a flavored capsule. Once you have drunk a drink, you can pour the water back into the cup and with the flavored capsule, you can drink a new drink with the same cup.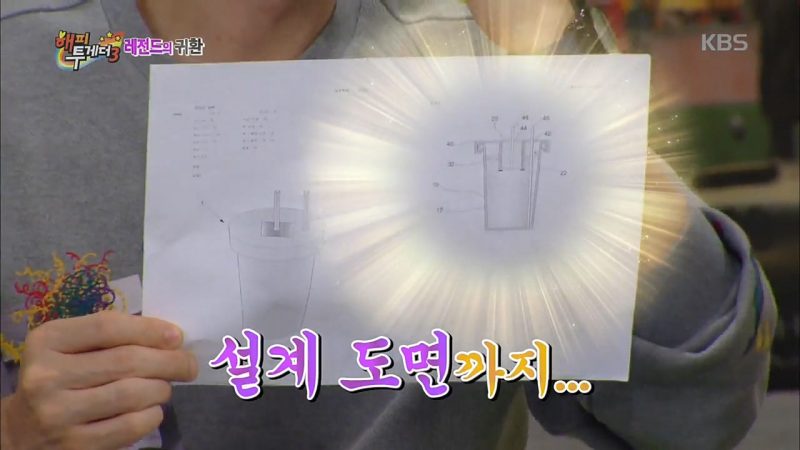 He even brought the design drawings of his invention. MCs said, "Now, that we've seen the design, it's easy to understand." "It's kinda like a bomb shot cup!"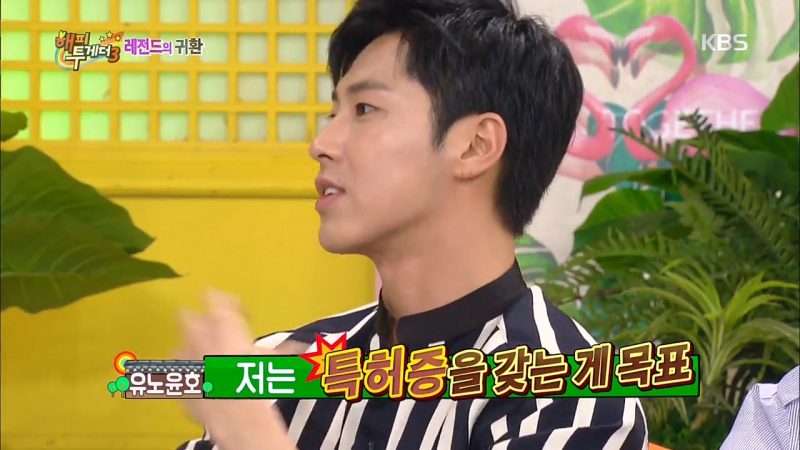 MCs then asked, "Have you commercialized the product?" and U-Know Yunho replied simply, "My goal was to own a patent. So, I didn't bother with commercializing it."
He sure is one passionate person!