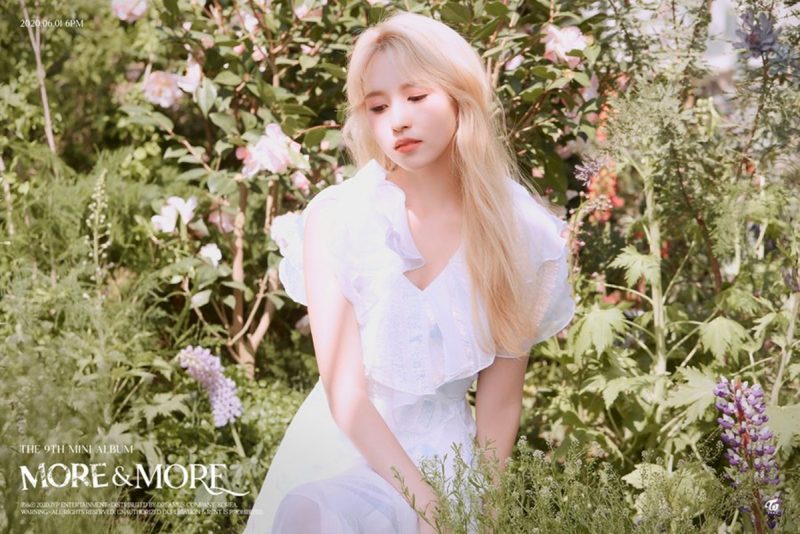 The Group, TWICE's Mina joined in about 9 months and showed off her beauty through teaser.
Twice released Mina's concept film through the official SNS on May 20th, followed by a personal teaser image at 12.
In the released concept film, Mina showed off her shiny beauty like a glass bead. The clear eyes that seemed to fall in caught people's attention.
In the teaser image, Mina wore a white dress and created a mysterious atmosphere reminiscent of the fairy tale queen.
The title song 'MORE & MORE' is a song about feelings that make each other want more when the excitement of love and sweetness ripen. Park Jin-young, head of JYP Entertainment, participated in the lyrics and arrangement. It will be released at 6 pm on June 1st.
Find high-quality KPop photos, Wallpapers and Images-download for free : https://www.kpopimages.com