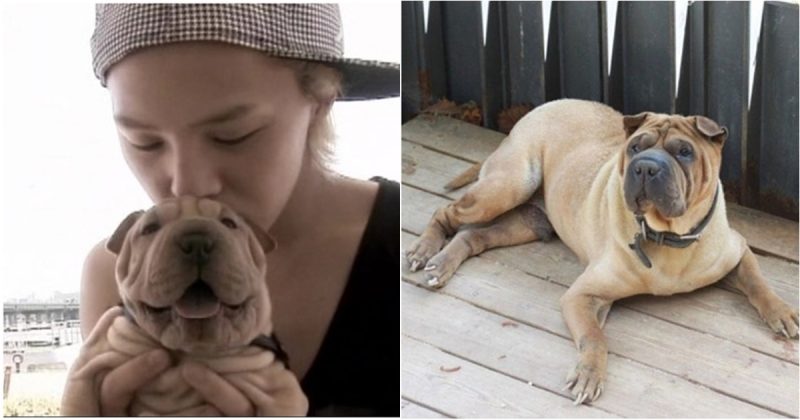 Big Bang's G-Dragon has been embroiled in a controversy over the neglect of his dog.
Recently, online postings about dogs staying at the cottage run by G-Dragon's parents have become a hot topic.
The writer of this posting described Gaho and Jolie, G-Dragon's dogs, as having tears from frequent stabbing in the eyes or saying that the dogs were weak and droopy, stating  that the two dogs were not properly managed.
In addition, the writer of the posting warned that the toenails of Gaho and Jolie are severely long and require surgery. "If the toenails are too long, the blood vessels will be cut off when the toenails are cut, too." The writer also expressed concern that their breeds are vulnerable to skin diseases and are highly affected by temperature, so they are being raised outdoors even though it is suitable for indoor breeding.
Gaho is known as a dog adopted by G-Dragon at the beginning of BIGBANG. G-Dragon filmed pictorial and music videos with Gaho and appeared on the air. Jolie was adopted as Gaho's girlfriend.
In the controversy over the neglect of dogs, the cottage's side reportedly applied for and managed a pet service. In another photo released later, Gaho's toenails appeared to be under management.
Meanwhile, G-Dragon is known to have recently adopted a cat, which has further raised the controversy over neglect of dogs.
Find high-quality KPop photos, Wallpapers and Images-download for free : https://www.kpopimages.com