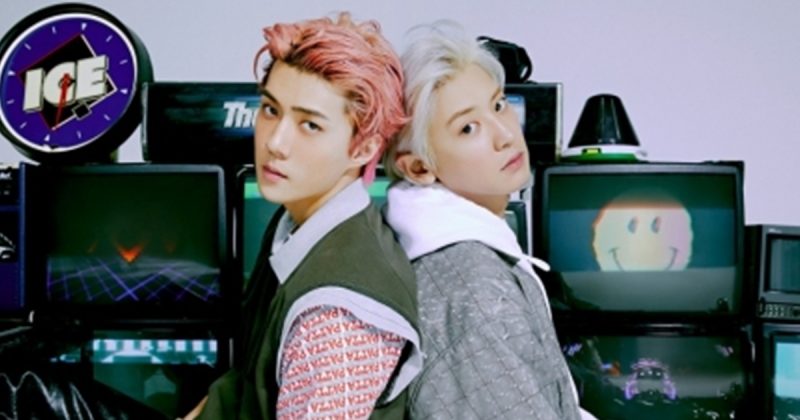 'EXO's Sehun & Chanyeol presented surprise gifts for their fans.
Sehun & Chanyeol has released a music video for a pre-released track 'Telephone' from their first studio album '1 billion views' on July 7th.
'Telephone' is a hip hop track. Dynamic Duo's Gaeko participated in the composition and lyrics for the song.
The music video for the track 'Nothin', a solo song by Chanyeol, will be released at midnight on July 8th. It heralded the charming of Chanyeol.
'Nothin' is a song written and composed by Chanyeol. It's hip-hop R&B. The song is a combination of dreamy electronic guitar sounds and heavy beats.
The lyrics contain a firm commitment to silently go their own path without concern for the gaze of surroundings.
Meanwhile, Sehun & Chanyeol will release their first studio album '1 billion views' on major music sites at 6 p.m. on July 13th. The album contains a total of nine tracks.
Sehun & Chanyeol's heavy bass rapping stood out. The easy-to-follow melodies and lyrics added to the excitement. 10CM participated in featuring.
Find high-quality KPop photos, Wallpapers and Images-download for free : https://www.kpopimages.com