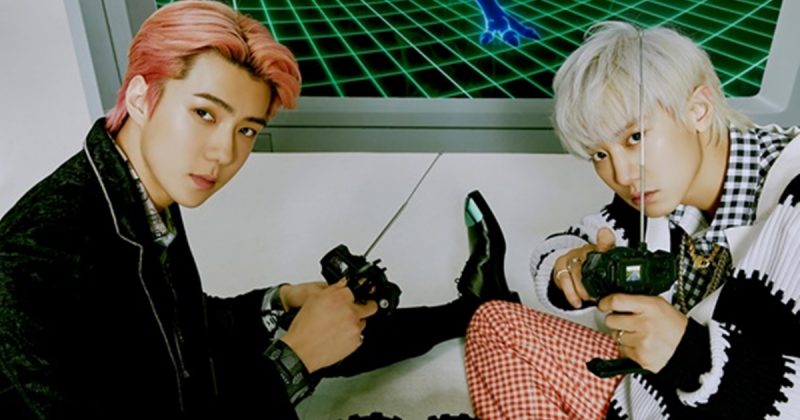 'EXO' Sehun & Chanyeol showed off their shining visuals.
'SM Entertainment' released teaser images of Sehun & Chanyeol's first studio album '1 billion views' on the official website on July 9th. The two was freewheeling and attractive.
The new album consists of nine tracks. The title track is '1 Billion Views'. It's a trendy hip-hop genre. The track 'On Me' is also impressive. It is Sehun's first solo song and he also participated in the song work directly to improve the completeness. The song contains the meaning to try to do our best to me every moment.
It heralded a hip performance. The music video for the track 'On Me' will be released on YouTube and V LIVE EXO channels at midnight today. It is planned to show the best hip-hop song of all time.
Sehun and Chanyeol's high participation is outstanding. They participated in all nine songs. It was also recorded own three self composed songs. It heralded the unique musical colors of the two members.
Meanwhile, Sehun & Chanyeol will release their first studio album '1 billion views' on major music sites at 6 p.m. on July 13th. It will also be released as a record on the same day.
Find high-quality KPop photos, Wallpapers and Images-download for free : https://www.kpopimages.com