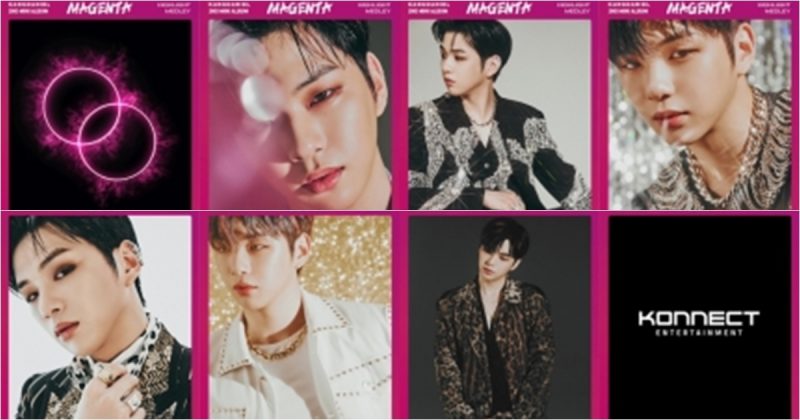 Singer Kang Daniel heralded a deeper musical color.
Kang Daniel unveiled the highlight medley of his second EP 'MAGENTA' via the official YouTube on July 23rd.
'MAGENTA' includes a total of six tracks including the title track 'Who U Are'. The title track is a song that unleashes energy that will awaken emotions that ourselves didn't even know.
The 808 Base drum, Latin guitars, flute, synthesizer, and vocal effects created an intense sounds.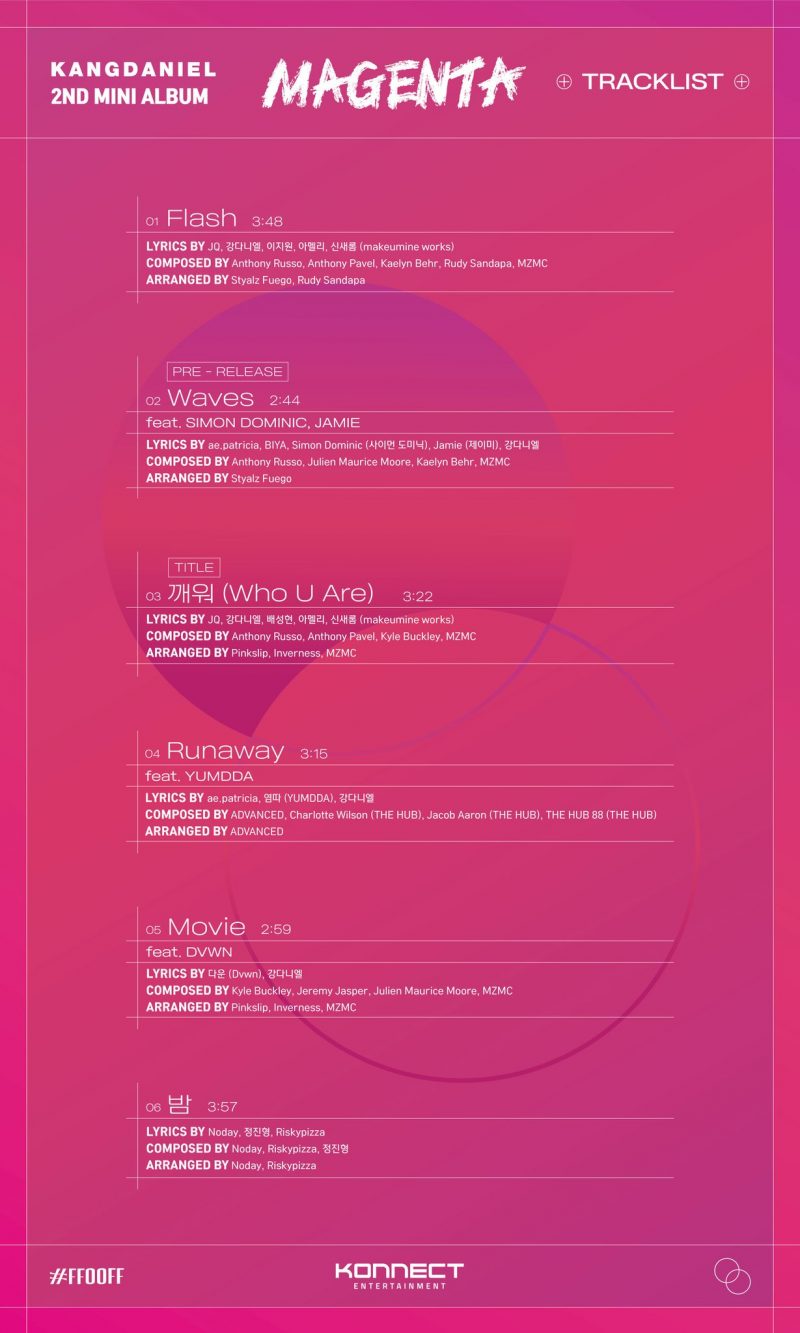 The first track 'Flash' is the song that marks the beginning of summer.  The song contains the will to go to find toward light with my own compass.
'Waves' were sensational. Simon Dominic and Jamie participated in featuring.
'Runaway' featured reggae pop. The rapper Yeomta's lapping and Kang Daniel's tone created a cheerful atmosphere.
In 'Movie', the emotions felt by the first person who he met for the first time were expressed in a movie.
The last track, '밤(Night)', featured a minimalist arrangement. It captures the end of summer. Kang Daniel's soft tone caught the ears.
Kang Daniel heralded a further grown up of the performer. Out of the total six tracks, Kang Daniel participated as a lyricist for five songs. He will perform the fans experimental hip-hop and dance hall music.
On July 27th, Kang Daniel will release the pre-release song 'Waves'. On the 3rd of next month, the new album 'Magenta' will be released on the main music sites at 6 PM.
Find high-quality KPop photos, Wallpapers and Images-download for free : https://www.kpopimages.com