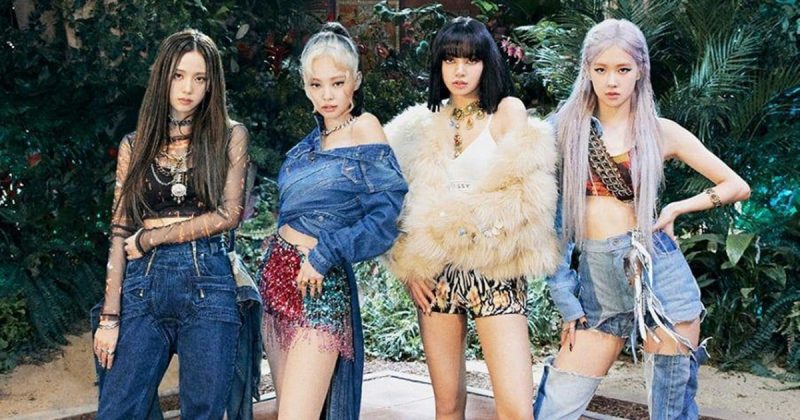 BLACKPINK's first studio album has confirmed the release on October 2.
YG Entertainment posted a surprise poster for the release of BLACKPINK's first studio album through the official blog (www.yg-life.com) at 9 a.m. on July 28th.
A shiny pink crown on a black background catches the eye. In addition to the labels 'THE ALBUM' and '2020.10.02', BLACKPINK's unique position and confidence in the design are seen.
BLACKPINK is expected to continue to  until the studio album on October 2, following the second new song to be released in August.
In particular, the official announcement by YG until about two months later is very unusual and unprecedented. In this regard, a representative of YG said 'In 2020, BLACKPINK  will focus on the global market through systematic and thorough planning and implementation." "The global project in progress with Universal Music, the world's largest music group, is progressing well and gradually."
BLACKPINK made a splash with the pre-released title 'How You Like That', released in June, marking the successful start of the first studio album.
'How You Like That' swept through major music charts and ranked 2nd in the world's largest music streaming service, the spotify Global Top 50 Chart, and respectively 20th and 33rd on the world's two largest pop chart, the UK Official Single Chart and the US Billboard Hot 100. K-Pop girl group history was rewritten.
The music video recorded 86.3 million views on the first day, and was officially listed in all five categories of Guinness World Records, including'The Most Viewed YouTube Video in 24 Hours'.  In addition, the number of YouTube subscribers increased by more than 5 million in a month, surpassing Ariana Grande and becoming the No. 1 female artist in the world.
Meanwhile, a special collaboration artist is expected for the second new song of BLACKPINK that will be released in August. It is noteworthy that BLACKPINK, which was well-received for participating in pop star Lady Gaga's song in May, will write a new record of what artists they have worked with and how much more amazing they will write for their songs this time.
Find high-quality KPop photos, Wallpapers and Images-download for free : https://www.kpopimages.com