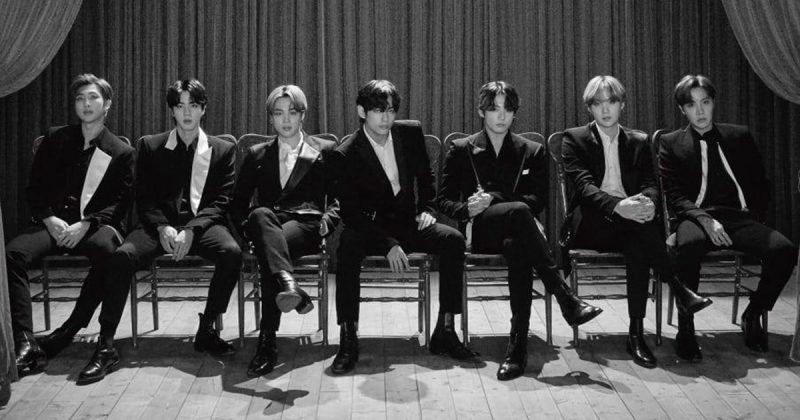 BTS's LOVE YOURSELF series album package design won the Winner in the '2020 Red Dot Design Awards' Brand & Communication category.
The LOVE YOURSELF package, which was released with a total of three albums from 2017 to 2018, was recognized as the high level of completeness for its design, which implies organic expression of the story and message contained in each album.
The Red Dot Design Awards is the world's prestigious design awards ceremony that has continued its reputation for 66 years until this year, starting with the 1st Annual Awards Ceremony in 1955. This time, companies and organizations from over 50 countries around the world submitted approximately 7,000 works and were judged.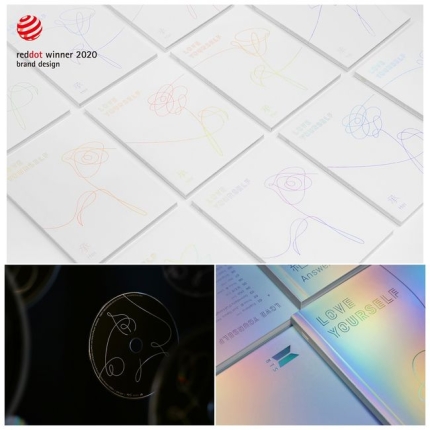 BTS's LOVE YOURSELF package design likened the narrative that runs through the series to the process of blooming and losing flowers, such as the excitement of starting love, the pain of facing fake love, and the fact that loving oneself is the beginning of true love.
The music video only featured LOVE YOURSELF 起 'Wonder' is a bud just before the flower blooms, the mini album LOVE YOURSELF 承 'Her' is in full bloom, and the full third album LOVE YOURSELF 轉 'Tear' is shaped into falling petals, and the repackage album LOVE YOURSELF 結 'Answer' describes the remaining petals as hologram colored hearts.  Hearts symbolize Ego and self-esteem that have finally come to be realized.
Find high-quality KPop photos, Wallpapers and Images-download for free : https://www.kpopimages.com