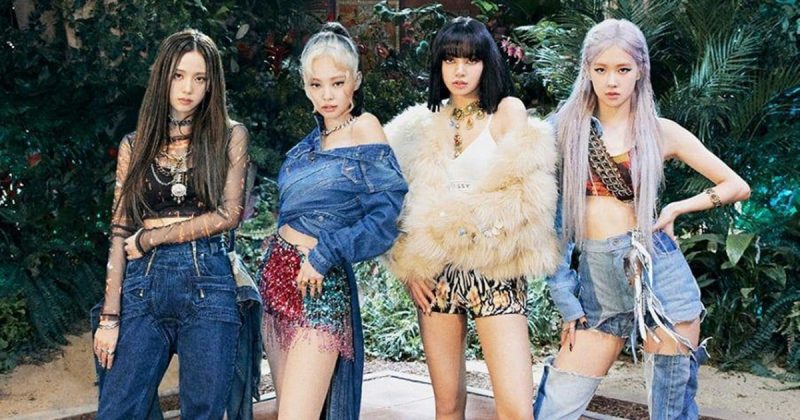 A special collaboration between BLACKPINK and pop star Selena Gomez has been completed.
YG Entertainment posted BLACKPINK's 'NEW SINGLE RELEASE' poster of on the official blog at 9 a.m. on August 12. The song will be released worldwide simultaneously on August 28th. It is midnight in eastern U.S. time and 1 p.m. in Korean time on this day.
The image of chocolate syrup melting against a pink background and cartoon-like typography created a cute and sweet atmosphere, arousing curiosity about BLACKPINK's new song.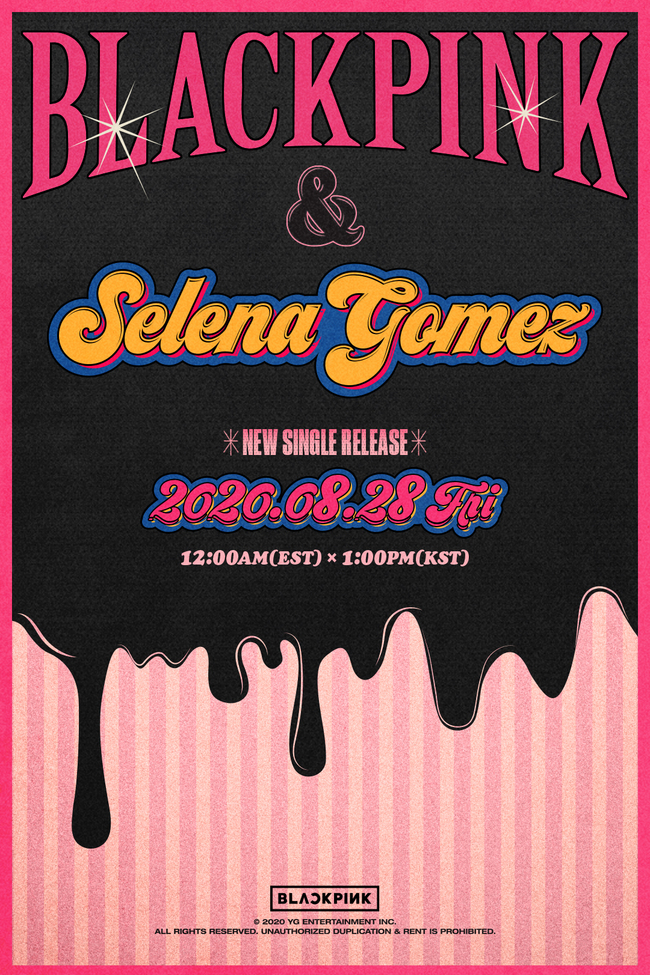 Selena Gomez is a singer and actress who has grown from a teenager discovered by the Disney in the U.S., to one of the top star. With about 186 million Instagram followers, Selena Gomez has many common denominators with Black Pink in that she is a hot star who leads trends in various fields, including fashion and beauty as well as entertainment.
An official from YG said, "The dream of two artists who shared musical rapport with each other as long-time fans has finally come true." "BLACKPINK conveys the gratitude to Selena Gomez and is very happy to be able to hear this song to fans soon."
It is noteworthy what kind of repercussions BLACKPINK, which is showing the world-class movement, will make with this collaboration with Selena Gomez.
Find high-quality KPop photos, Wallpapers and Images-download for free : https://www.kpopimages.com