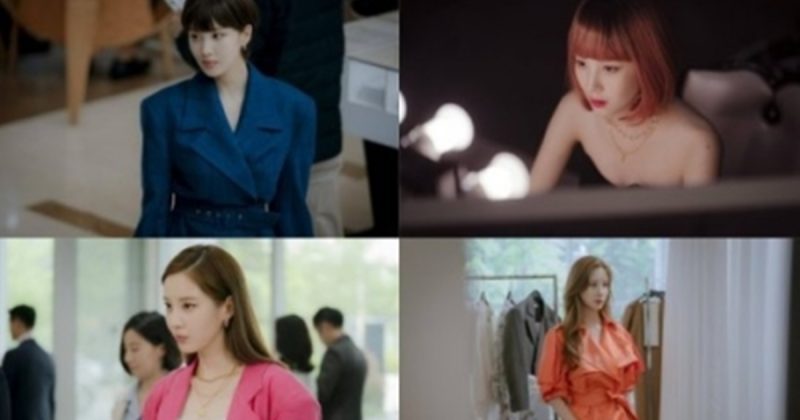 Singer and actress Seohyun heralded a unprecedented change.
JTBC's upcoming Wednesday-Thursday drama 'Private Life' has shared the first teaser on August 13th. Seohyun possessed by the character 'Cha Joo Eun'.
Seohyun's disguise drew attention. He showed off various outfits, wigs, and makeup tailored to each setting. Here, she boasted a variety of charms such as intelligence and sexy beauty.
Seohyun plays Cha Joo Eun, a con artist who scam people to get by in life. Unlike her innocent appearance, she is a shameless and unstoppable character. She inherited the DNA of the parents who scam people.
In the drama, Seohyun hides own character and manipulated her personal life. Seohyun is planning to boldly show the real life of a con artist who lives as a multiple character.
The production team said that "It literally an unprecedented transformation. Seohyun who had a lovely image, is shamelessly and skillfully acting a scammer character." "The moments of actress Seohyun's transformation that no one else could have imagined are waiting and we are going to show off the charm without an exit. Please look forward to the drama."
'Private Life' will be a refreshing drama that takes place during the current age in which people share, steal, and fabricate their private lives. The drama is about con artists mobilizing all their techniques to disclose the nation's major 'private life'.
Meanwhile, 'Private Life' will premiere on September 16.
Find high-quality KPop photos, Wallpapers and Images-download for free : https://www.kpopimages.com