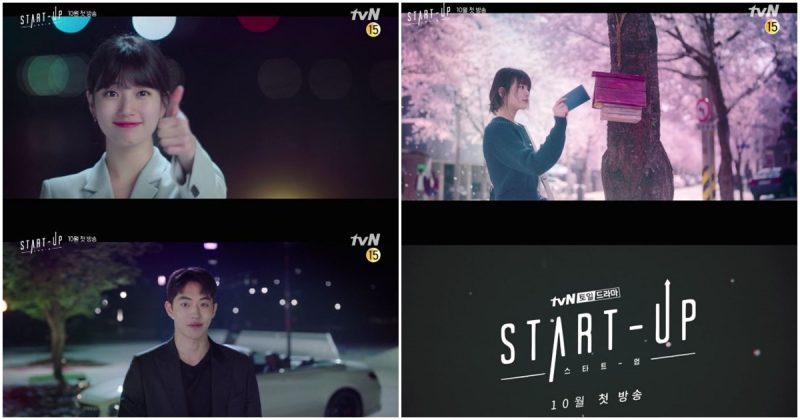 Suzy and Nam Joohyuk are going to show viewers what a real romance is.
tvN's new Sat/Sunday drama "Start Up" released 4th teaser on the September 15th.
The image of fresh lovers was shown. Suzy wrote a letter to Nam Joohyuk "If I did not had your letter, what kind of season would spring have been to me?".
Also from the teaser Suzy is saying "I miss you, I am going to find you now" and Nam Joohyuk replies "Why do you like me?" which grabbed fans interest with the drama.
"Start up" is a romance drama with Suzy, Nam Joohyuk, Kim Sunho and Kang Hanna. It is about youths start(start) and growth(up).
Find high-quality KPop photos, Wallpapers and Images-download for free : https://www.kpopimages.com