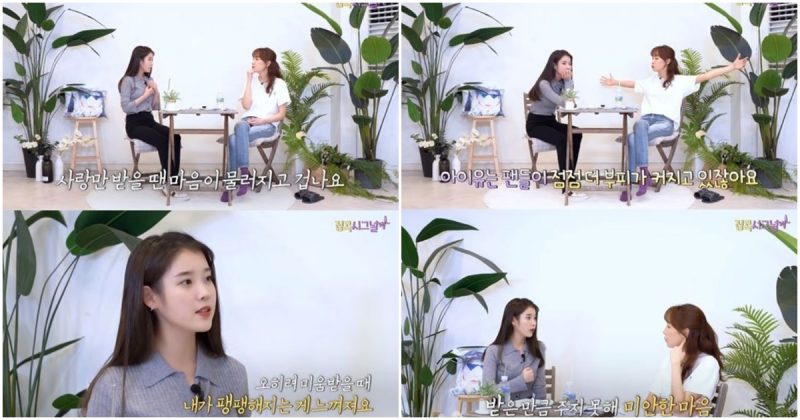 Singer IU confessed her honest heart to lyricist Kim Ea Na.
On the 10th, EDAM Entertainment uploaded on their official Youtube channel "Lyricists Talk" contents.
On this video, Kim Ea Na questioned to IU with the participation on artist JeA's "Greedy" and know the way can a person to be hated passionately.
IU commented, "Sometimes I do feel that my career itself can be loved and hated at the same time. But when I receive only love and the World is kind to me, my heart breaks down and I get scared. I guess this is a trap. I would rather get the feeling of being hated and to be tension and get my mind clearly".
Kim Ea Na felt the same way and said "I think it is a bit of a fear. When the World goes smoothly as I wished and suddenly woke up knowing that I have come too far seems scary. Also, your fans are getting bigger right?"
"If I went to a fan meeting or a signing event, I can't fall asleep that night. It's because that I am ashamed to read their letters and gets all the love while there is so little time for me to give the love back to my fans" IU commented.
Find high-quality KPop photos, Wallpapers and Images-download for free : https://www.kpopimages.com