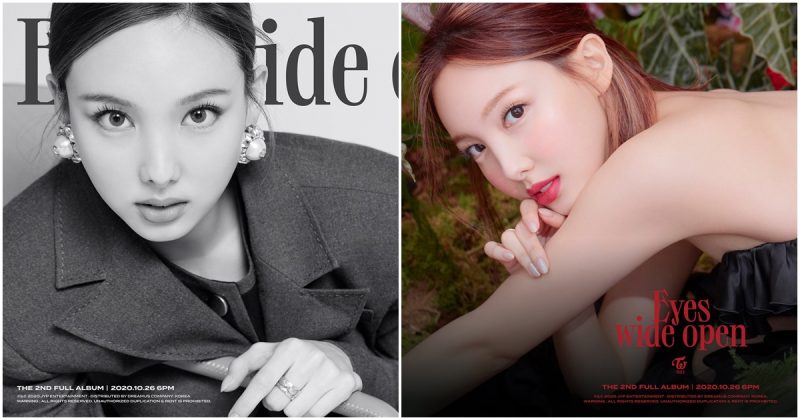 TWICE Nayeon gave out her own attractiveness on the new album teaser.
On the 13th, JYP Entertainment released on their official SNS with Nayeon's individual image and concept film of TWICE's new album.
TWICE is coming back on October 26th with 2nd regular album "Eyes wide open" with the title song "I can't stop me".
In this teaser Nayeon gave two different concept and made it unique with her own attractiveness.
She appeared in a black dress among colorful flowers showed her maturity. The other concept was with neat ponytail hairstyle and gray suit, she gave out chic and urban city image.
Other member's teaser image will be coming out soon.
TWICE's new album is doing a pre-order since October 7th, and will be released in October 26th.
Find high-quality KPop photos, Wallpapers and Images-download for free : https://www.kpopimages.com