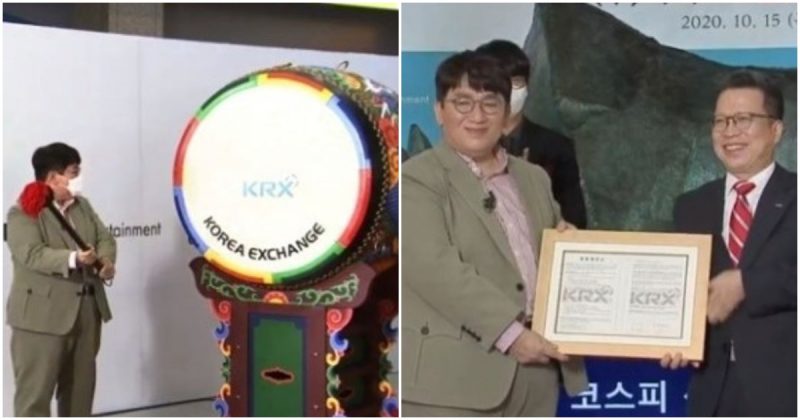 Big Hit Entertainment entered KOSPI with "Ddasang (Market slang in Korea, represents newly listed stock is doubled compared to the offering price on the first trading day)".
The listed of Big Hit Entertainment happened on 15th at the Seoul Yeouido Korea Exchange market. It was streaming live on the Big Hit Entertainment official Youtube channel on 8:50am about 15 minutes.
Bang Si Hyuk started with the drumming. ARMYs and investors around the World watched the listing ceremony in real time. This is the first time that the listing ceremony has been broadcast live on Youtube.
Big Hit Entertainment chairmen and staff joined the ceremony as Bang Si Hyuk delivered listing contract.
"You made us who we are today. It is 15th anniversary for Big Hit Entertainment this year. I started to give comfort and hope with music. Now as a global company, Big Hit will lead a new music market with a new value. We will achieve continuous growth with challenge and innovation" commented Bang Si Hyuk.
Immediately after the listing the stock price of Big Hit recorded "Ddasang". At the same time as the transaction began, the stock price rose to 351,000KRW.
Find high-quality KPop photos, Wallpapers and Images-download for free : https://www.kpopimages.com