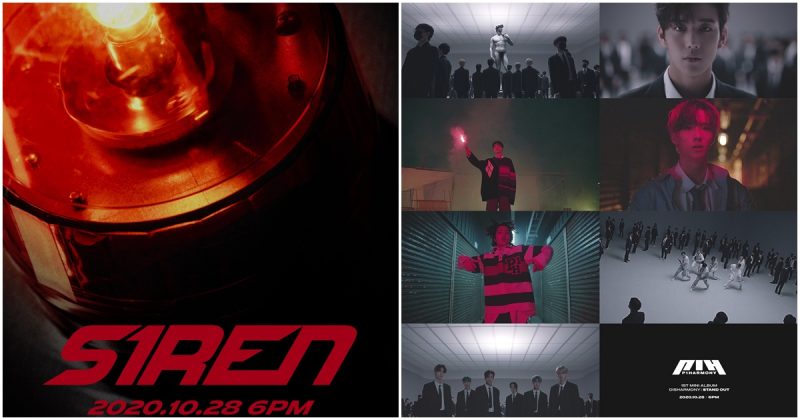 New boy group "P1Harmony" made an announcement of fierce debut.
On 14th, FNC Entertainment released trailer of "DISHARMONY" on the P1Harmony official SNS.
The trailer started with the siren. There were 6 members standing among the crowd. Then they broke the David statue, breaking a statue that represented a standardized meaning.
The title song "Siren" is on the background and members expressed the determination to break the existing frame towards the World.
First mini album "DISHARMONY: STAND OUT" title "SIREN" poster was released as well.
P1Harmony is a boy group with 6 members (Keeho, Theo, Jiung, Intak, Soul, Jongseob). They will release their first mini album on the October 28th.
Find high-quality KPop photos, Wallpapers and Images-download for free : https://www.kpopimages.com