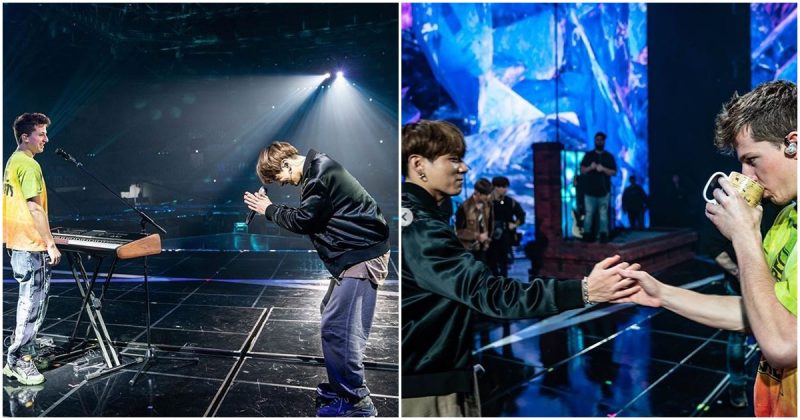 World pop star Charlie Puth posted stage photo with BTS Jungkook.
He posted on his SNS several photos with comment "I miss South Korea" on the 16th.
From the photos BTS Jungkook and Charlie Puth smiling to each other and performing on the stage.
They also did a collaboration stage "We don't talk anymore" on the 2018 "MGA" awards.
Both Jungkook and Charlie Puth mentioned how they are honored to work with each other, and both love their music styles.
Find high-quality KPop photos, Wallpapers and Images-download for free : https://www.kpopimages.com