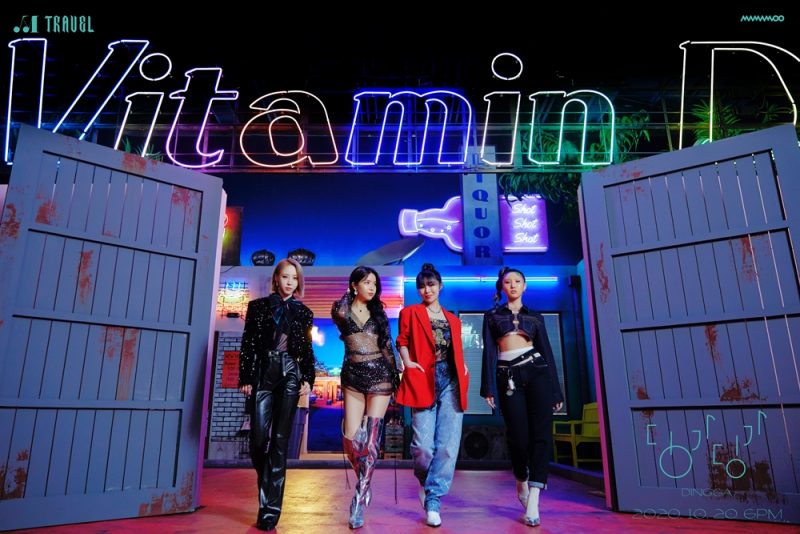 MAMAMOO is on the countdown for their comeback.
On 16th, RBW Entertainment released on their official website MAMAMOO's new mini album "TRAVEL" title song "Dingga" concept photo.
They gave off their own unique aura. MAMAMOO were in party look outside of the daily look. The fascinating visuals were completed with the styling of each member's personality.
On the background the neon sign "Vitamin D" also got an attention. RBW mentioned that "when hard times like this, we are in needs of Vitamin D. As we can't get enough at the outside MAMAMOO will bring the Vitamin D by music".
"Dingga" is a song contains a message of hope that everyone can overcome the difficult situation with excitement and joy. This music will bring MAMAMOO's unique youthful energy to audience.
Meanwhile, MAMAMOO will pre-release "Dingga" on the October 20th and actual mini album "TRAVEL" on the November 3rd.
Find high-quality KPop photos, Wallpapers and Images-download for free : https://www.kpopimages.com