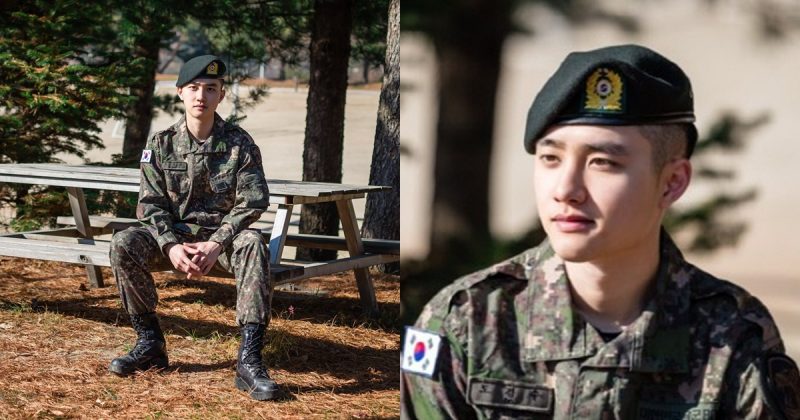 The recent status of EXO member D.O. (Do Kyung Soo) who is in military service was revealed.
On the 18th, on the official Twitter of the Military Manpower Administration, several photos were posted with an article stating, "Sergeant Do Kyung Soo who is faithfully fulfilled his military service in the Capital Mechanized Infantry Division will be participating next week's "Proud" challenge".
In the photos D.O. showed his dignified appearance and more mature look.
Military Manpower Administration also mentioned they will be posting 30 Q&A section with Sergeant Do Kyung Soo on the Youtube channel as well.
Meanwhile, D.O. enlisted in July last year and is currently performing his duty of defense. He is scheduled to be discharged on the January 25th next year and as his comeback the movie "The Moon" is confirmed.
Find high-quality KPop photos, Wallpapers and Images-download for free : https://www.kpopimages.com