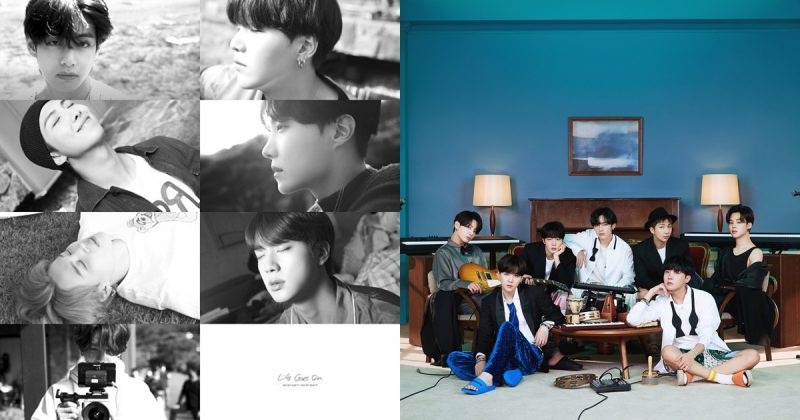 On the 19th, Big Hit Entertainment released BTS new album "BE(Deluxe Edition)" title song "Life Goes On" music video teaser on their official website.
It was sentimental mood with black and white photos of BTS appeared one after another. Starting with V, Suga, RM, J-Hope, Jimin, Jin and Jung Kook. There was sweet melody followed.
The members enjoyed a break in their own way. They were looking at a place with a deep glance or closed their eyes. Jung Kook took a picture with a camera, it raised an expectation with a unique teaser.
This music video was directed by the youngest member Jung Kook. Earlier he pointed out, "I wanted to capture authentic and realistic images with a music video, we had fun filming this".
"BE" was prepared in a different form from the regular series album released so far. "BE" means "to be" and "to exist" a word that has an open meaning without defining its form.
With this album, BTS plans to tell the story of honest feelings and thoughts that they felt and the existence of "we" who must continue living in the future.
Meanwhile, BTS new album will be out on the 20th. On the 22nd they will be performing first "Life Goes On" on the "2020 American Music Awards".
Find high-quality KPop photos, Wallpapers and Images-download for free : https://www.kpopimages.com