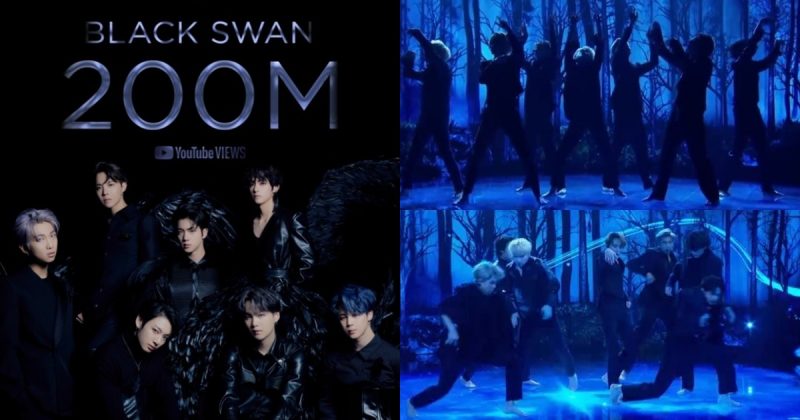 BTS's "Black Swan" music video made 200M views.
By November 19th, BTS 4th full album "MAP IF THE SOUL:7" track "Black Swan" made it 200M views. This made BTS to have 18th 200M view music video.
A song containing the artist's confession from the BTS who grew up to become a global su[perstar. An artist first released in January prior to the regular 4th album in February. It is a dream atmosphere of Cloud Rap, Emo Hip Hop genre where trap drum beats sad lo-fi guitar melody and catchy hook are harmonized.
This song ranked #1 on the iTunes Top Songs chart in 93 countries and regions around the World including the UK and received hot attention Worldwide.
The music video expressed the appearance of BTS changing from a swan on the stage to a black swan. The seven members captured attention by performing against the backdrop of an exotic and antique stage.
Find high-quality KPop photos, Wallpapers and Images-download for free : https://www.kpopimages.com