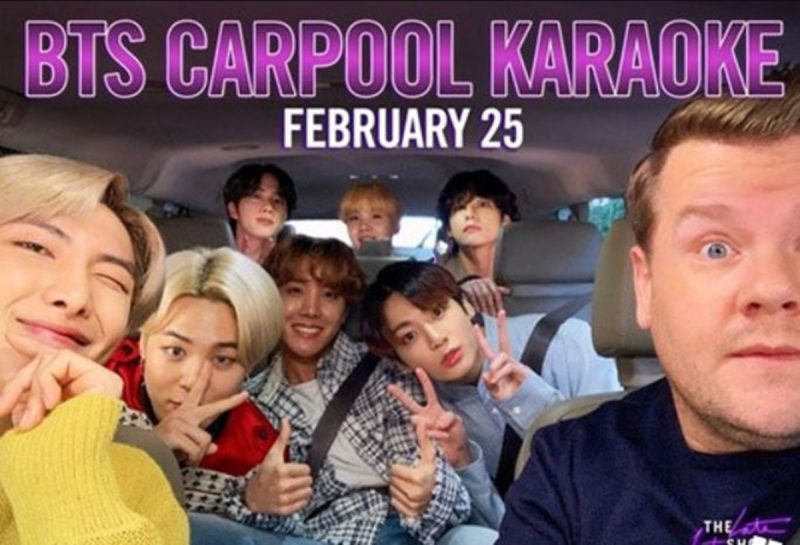 The US TV program which BTS appeared was chosen as the best 2020 viral video of the year.
US entertainment magazine The Wrap announced on the 22nd, this year's best viral video list.
The media called 2020 as "Viral Year" and said, "there wasn't much to enjoy in 2020, but at least the late-night TV program still gave us a lot of laughter". Relatedly, "15 Viral videos" were selected and ranked in the orders of YouTube views.
The Wrap chosen BTS's Carpool Karaoke as #1.
The media mentioned, "K-pop superstar BTS sand songs from the latest album 'Map of the Soul : 7" with James Corden, and covered 'Finesse' and 'Circles' by Bruno Mars".
BTS appeared on the February 25th, the famous US CBS program "The Late Late Show with James Corden", at this show they sang with the host on the car.
This video was seen 6,069 million views only on YouTube. During the show James Corden obtained the nickname of "papa mochi" after the nickname 'mochi' of BTS member Jimin.
Find high-quality KPop photos, Wallpapers and Images-download for free : https://www.kpopimages.com