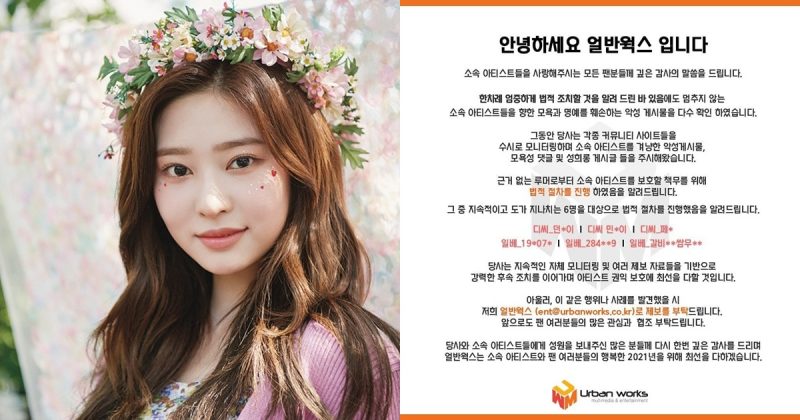 IZ*ONE member Kim Min Ju sued 6 malicious commenters on internet.
On the 11th, Urban Works announced on the official account. "We have been monitoring various community sites and we have been watching for offensive comments and sexual harassment posts. We decided to take legal proceedings conducted against 6 of them, which are persistent and aggressive with the comments".
They partially released the details of the malicious commenters. There was 3 on DC Inside and 3 on DailyBest.
The agency added, "We will continue to take a strong follow-up measures based on continuous self-monitoring and reporting data. We ask your considerations and cooperation in the future".
Meanwhile, IZ*ONE made a comeback on the last December with 4th mini album "One-reeler".
Find high-quality KPop photos, Wallpapers and Images-download for free : https://www.kpopimages.com