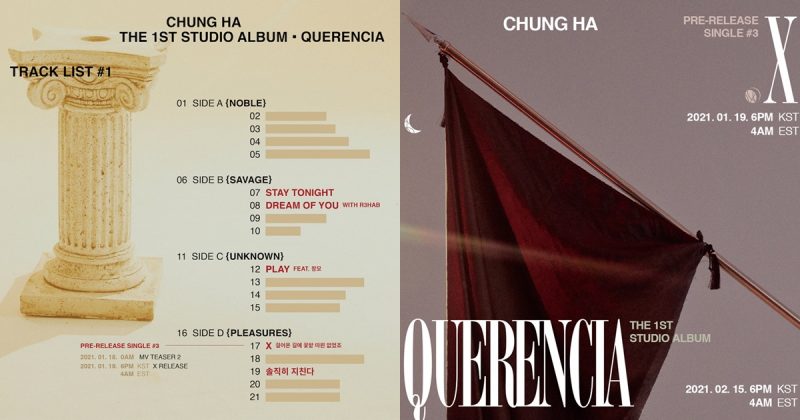 Chug Ha's 1st full album track list was revealed partially.
On the 12th, on the official SNS Chung ha revealed part of her 1st full album "Querencia". There are 4 themes of the album, Noble, Savage, Unknown and Pleasures.
In "Querencia" a total of 21 songs were included, including "X(there was no flower on the road)", which is scheduled to be released on the 19th. Most of these tracks had hidden titles.
The songs with the revealed titles are "Honestly Tired, "Stay Tonight", "PLAY" and "Dream of You" which were released as a pre-release single of her first full album.
Through this album, Chung Ha challenges various musical concepts. It is expected to show the aspect of solid artist.
Meanwhile, Chung Ha will be coming back with her 1st full album on the February 15th "Querencia" and pre-release a song on the 19th.
Find high-quality KPop photos, Wallpapers and Images-download for free : https://www.kpopimages.com