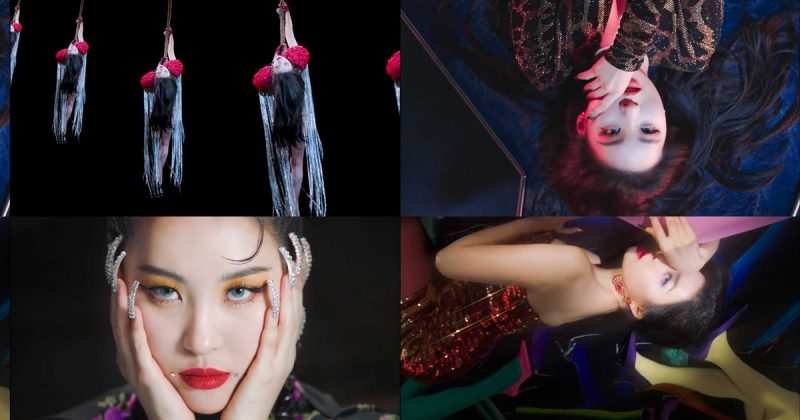 Singer Sunmi is ready to show her new album.
On the 22nd, Sunmi released title song "TAIL" music video teaser on official website.
The MV was intense in 35 seconds. The video begins with Sunmi walking slowly. Soon she squeexe her head and in pain.
Sunmi opens her eyes in unfamiliar space. Unlike the previous atmosphere, it showed off anti-war charm with dignified appearance. It stimulated curiosity about the full version of the MV.
The performance was also intense. Sunmi performed a dance in the air while hanging from a rope. Short but unconventional scenes and gorgeous visuals raised the fever for the comeback.
Sunmi has done all of the lyrics and compositions to this album. Sunmi expressed her own emotions with lyrics.
Another hit song is expected to be born. Sunmi had successes in "Gashina", "Protagonist" and "Siren" which solidified her position as a solo artist.
Meanwhile, Sunmi will be releasing her new album "TAIL" on the 23rd 6pm.
Find high-quality KPop photos, Wallpapers and Images-download for free : https://www.kpopimages.com