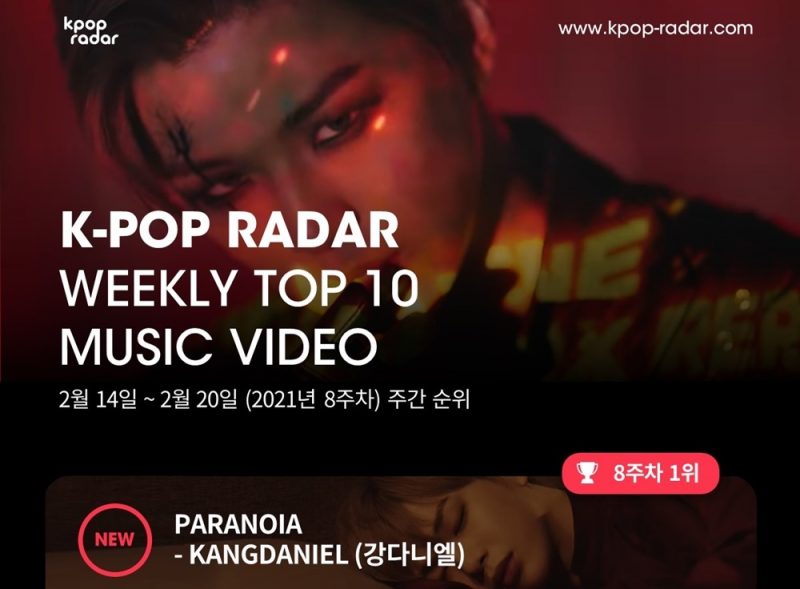 Singer Kang Daniel has risen to the new throne of the weekly K-pop Radar chart.
The MV for Kang Daniel's new song "PARANOIA" made it on the top with a record of 18.7M views during the 8th week of K-pop Radar counting period(February 14th to 20th).
Kang Daniel made it on the K-pop Radar No.1 in just 4 days after the release of "PARANOIA".
According to K-pop Radar, it took about 75 hours for Kang Daniel's "Wake up" MV exceeded 10M views in August 2020. This "PARANOIA" exceeded 10M views in just 49 hours and made a new record.
In addition to the MV, Kang Daniel's growth in all sectors is growing. In fact, Kang Daniel was also selected as the "2020 Scale-up Artist" who showed the most follow-up increase this year, which was revealed by K-pop Radar last year.
K-pop Radar mentioned, "Kang Daniel showed an increase of over 1.4 million Instagram followers in 2020 alone, he has achieved a great success".
Find high-quality KPop photos, Wallpapers and Images-download for free : https://www.kpopimages.com