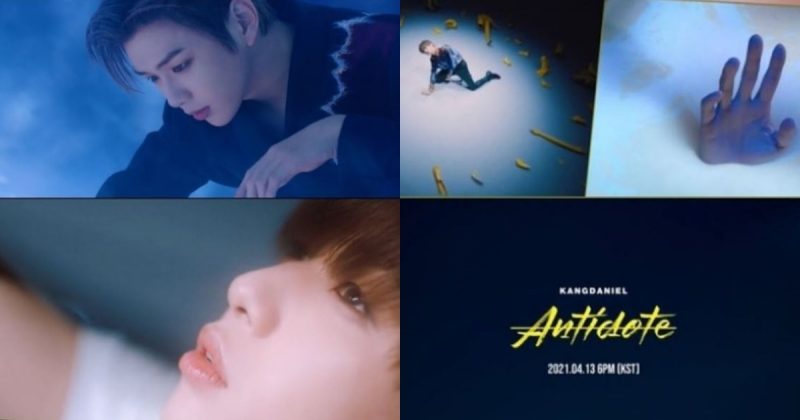 Kang Daniel released the first teaser of the music video for the title song 'Antidote' of the new album "YELLOW" on the official SNS at midnight on the 7th.
The video was short in 15 seconds, but it was intense. Various symbols crossed breathlessly, leaving a strange lingering sound. It raised anticipation for the new song.
Kang Daniel was left alone among the fragmented mannequins. The scene where his hand gets sucked somewhere grabbed attention. It was also meaningful to see Kang Daniel run toward where the light leaks out.
'Antidote' is an alternative R&B genre song. It foreshadows Kang Daniel's new musical attempt and evolution. This is the main story that follows 'Paranoia' is February.
The official explained, "It contains the message that the song intends to convey through the symbol of the collapse of the boundaries of time and space. It was completed with a new and sensuous image through the distorted angle".
Meanwhile, Kang Daniel will release his new album on the 13th 6pm.
Find high-quality KPop photos, Wallpapers and Images-download for free : https://www.kpopimages.com