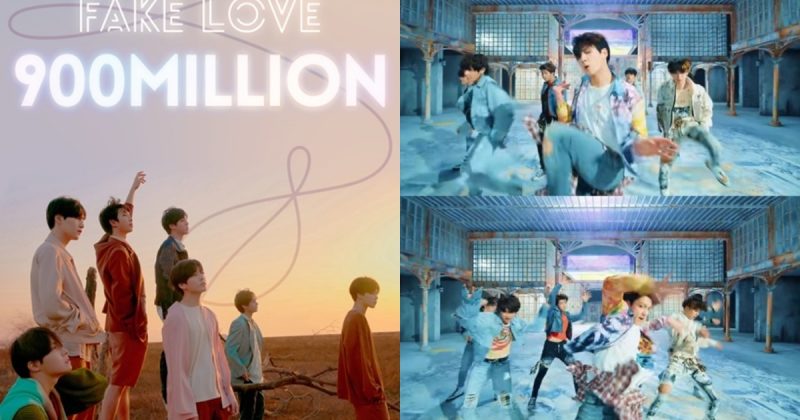 According to the agency Big Hit Music on the 8th, the YouTube views of the music video for the title song 'FAKE LOVE' of the 3rd regular album 'LOVE YOURSELF 轉 Tear' released by BTS in May 2018 was 900 million on the same day at around 10:39am.
It is the fourth 900 million view music video of BTS following 'DNA' with 1.2 billion views, 'Boy With Luv(Feat.Halsey)' with 1.1 billion views and 'Dynamite' with more than 900 million views.
The music video for 'FAKE LOVE' expressed the sensibility of a dark parting after realizing a false love. The sensational and sophisticated visual beauty is added to the intense performance of BTS that unfolds across colorful sets, captivating the attention.
BTS ranked first in the Billboard main album chart 'Billboard 200' for the first time as a Korean singer with 'LOVE YOURSELF 轉 Tear' and was on the chart for 15 consecutive weeks.
'FAKE LOVE' also entered the 10th place on the Billboard main single chart 'Hot 100' and succeeded in chart-in for 6 consecutive weeks. In particular, BTS received great attention from all over the World by revealing their 'FAKE LOVE' stage for the first time at the '2018 Billboard Music Awards'.
Find high-quality KPop photos, Wallpapers and Images-download for free : https://www.kpopimages.com