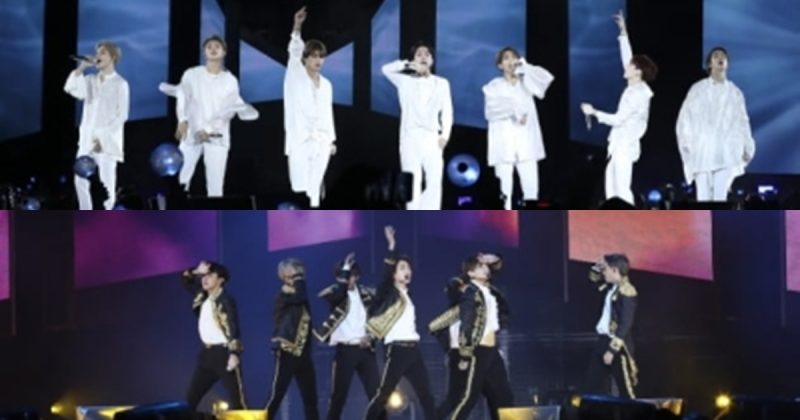 BTS performance at the New York Stadium in the US will be unveiled for the first time of TV.
"Zipcook(staying home) Tour with BTS, LOVE YOURSELF New York" which contains the live performances of Citi Field Stadium in New York during the 2018 World tour 'LOVE YOURSELF' of BTS, will be broadcast on JTBC2 at 7:40pm on the 8th.
Audience can enjoy the splendid performance of BTS, the first Korean singer to enter the stadium in the US. BTS New York Citi Field Stadium performances have been released on TVOD, DBD etc. on the fan community platform Weverse, but this is the first time it has been released on TV channels.
BTS performed in the US in Oakland, Forth Worth, Hamilton, Newark, Chicago and New York starting with Los Angeles in September 2018. This time, the NY Citi Field Stadium concert broadcast on JTBC2 was the finale of the World tour in the US at the time.
In front of a crowd of 40,000 people, BTS performed repackaged album 'IDOL', 'DNA', 'FAKE LOVE' and other LOVE YOURSELF series songs and 'I NEED U', 'RUN', 'MIC Drop' remix version.
Find high-quality KPop photos, Wallpapers and Images-download for free : https://www.kpopimages.com