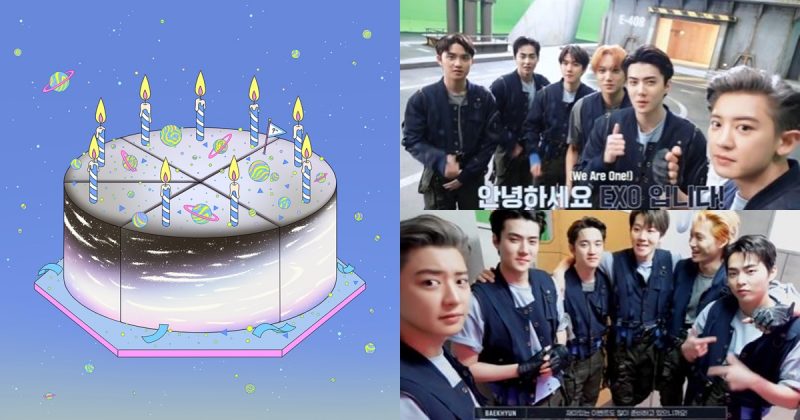 EXO is making a comeback in the first half of this year. ON the 9th anniversary of their debut, a new album was announced.
On the 8th, EXO surprisingly released artwork and spoiler videos on the official SNS. It was a picture of a 9 candles on it.
As piece of cake lifted, the universe was revealed then candle went out. The camera illuminated the planet.
A spoiler video was also opened. The members directly introduced the music video filming site. "It's a set of space aircraft carrier" mentioned Chanyeol.
"This is before we flew into the space" said Kai. Baekhyun said, "The spacious feeling o CG is going to be amazing".
There was a chorus on the background. D.O, danced to the chorus. Baekhyun mentioned "I hope you will be looking forward to the Exo album".
EXO is currently preparing for a new album. It aims to release the album in the first half of this year. New contents will be released sequentially.
Find high-quality KPop photos, Wallpapers and Images-download for free : https://www.kpopimages.com