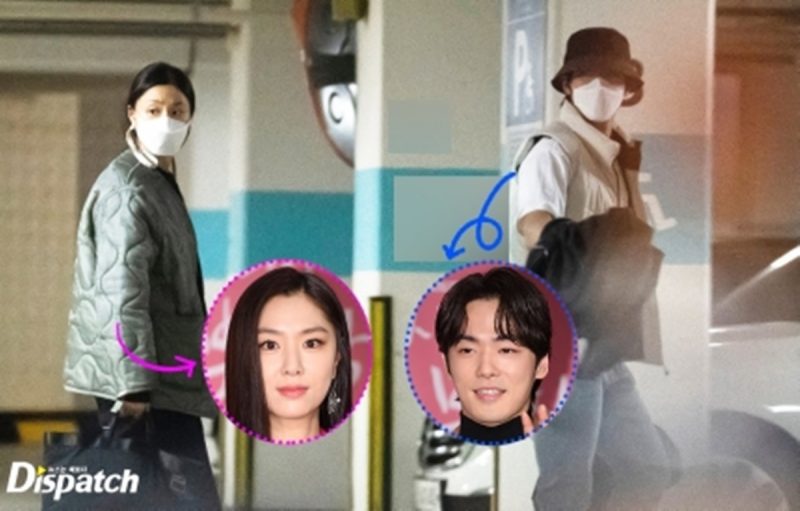 On the 8th, the Culture Depot (Seo Ji hye's agency) strongly denied the rumors of dating. "It is true that the two are close but they are not dating," he responded.
However, the love between Seo Ji hye and Kim Jung-hyun is in progress. Since the end of the drama, they have been in love for a year. Turning the sad ending into a real happy ending
These two dated mainly at home. They went to their apartments, which were only 10 minutes away. (Kim Jung-hyun moved to Seongdong-gu where Seo Ji hye lives last year.)
'Dispatch' witnessed the home dating scene several times. Kim Jung-hyun takes the lead and Seo Ji hye follows. They walked at regular intervals while maintaining the "distance".
The two also had a date in the suburbs of Seoul. At that time, Seo Ji hye took over the driving. Their close friends pointed out, "They often spend time alone, such as spending birthday together."
The relationship between the two began in 2016. They first met in the drama 'The Incarnation of Jealousy'. They met again in 2019 in the 'Crash Landing on Love'. And in 2020, it has developed into a real love.
On the 8th, the Cultural Depot agency defined the relationship between the two as "between colleagues". When the rumors of dating broke out, they came up with the word "absurd." They denied this news.
Cultural Depot said differently to 'Dispatch', "Kim Jung-hyun is on the way of being FA. He consulted with Seo Ji hye about the transfer problem. They met and discussed the issue due to COVID-19".