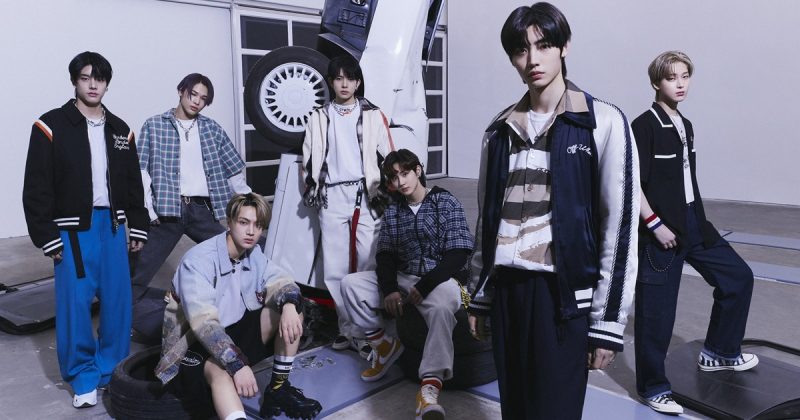 Overseas media are paying attention to ENHYPEN, with their new comeback song 'Drunk-Dazed'.
MTV mentioned that ENHYPEN is a team with the highest album sales based on a single album of the group that recently debuted in 2020. "Even though they are young, they are calm and mysterious" praised the members and mentioned how their ready to spread their wings with their new album.
US magazine 'SEVENTEEN' mentioned, "ENHYPEN has only debuted few months but they are growing into hit makers and showing a rapid growth".
'Teen Vogue' introduced ENHYPEN as "a team that received a lot of attention from before its debut. The second mini-album has an impact as much as the first album, but it has more impact".
Also, they presented a profound interpretation that "BORDER : CARNIVAL" which drew the meaning of connection, discovery and growth contained in the team name deals with the next journey of 'BORDER : DAY ONE'.
Foreign media's high interest in ENHYPEN was also confirmed in the media showcase held on the 26th. About 130 foreign journalists and media officials from around the World watched the showcase through live online broadcast. This is twice the number of people who watched the live online broadcast of the debut showcase held in November last year.
ENHYPEN attracted Worldwide attention even before its debut as it was formed by the vote of global fans. On November 10th last year, ahead of their debut, TikTok, Twitter, YouTube, Instagram and V Live achieved 1 million followers and subscribers each on the 5 major SNS and 15.4 million followers at the time of their debut in 5 months after. They has become one of the global group.
Find high-quality KPop photos, Wallpapers and Images-download for free : https://www.kpopimages.com