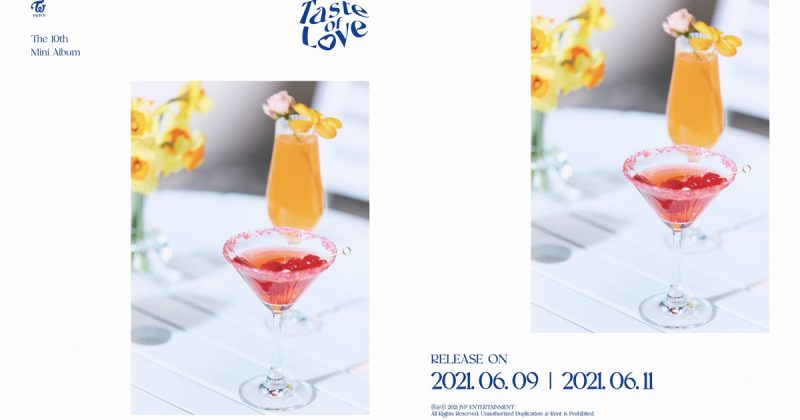 TWICE confirmed their comeback in June.
On the 3rd, JYP Entertainment posted an image of the news of TWICE's new album release through various social media channels. Next month, the new mini-album, "Taste of Love" will be released.
It caught the eye with a new atmosphere. The concept pf new album which goes well with the colorful fruity cocktail, stimulated the curiosity.
In particular, the release was marked as "RELEASE on 2021. 06.09 l 2021.06.11". It raised the expectations of fans by letting them know that various comeback schedules were prepared.
It is their comeback in about 8 months. TWICE presented retro music with the title song "I Can't Stop Me" of the 2nd regular album 'Eyes Wide Open' released in October last year.
An official said, "The new song is a fascinating song that will further enhance the beauty of the nine members. We recently finished shooting a music video in Jeju Island and will released comeback teaser soon".
On the other hand, TWICE will pre-order the new album 'Taste of Love' from the 10th of this month.
Find high-quality KPop photos, Wallpapers and Images-download for free : https://www.kpopimages.com