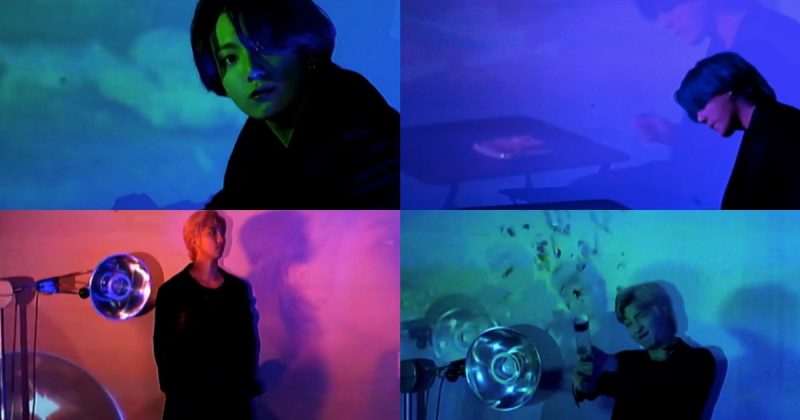 Big Hit Music released the concept clip of BTS new digital single 'Butter' on the official SNS on the 4th. Jungkook and RM emerged as the first runner-up.
There was a mysterious mood on the clip. Jungkook and RM posed under lighting that made use of optical characteristics. Several images appeared, maximizing the action and scene.
The video used a technique a projector and a camcorder to shoot. The individuality and charm of the two members are intact in the technique of capturing moments without a flashy stage device.
Jungkook showed off his free-spirited charm in a space filled with colorful colors. RM also showed freedom to enjoy the stage sets with various lights.
'Butter' is a dance-pop based song. It's an exciting and cheerful atmosphere. It contains the soft yet charismatic charm of BTS. They predicted a high-quality summer song.
This is BTS's second English song. They challenged as English song with 'Dynamite' in August of last year. 'Butter' is also English lyrics for all songs. It will be announced simultaneously around the World on the 21st.
Meanwhile, BTS was nominated for a total of 4 categories at the '2021 Billboard Music Awards (BBMAs)'. They are the only Korean singer to set a record for winning the award for five consecutive years.
Find high-quality KPop photos, Wallpapers and Images-download for free : https://www.kpopimages.com