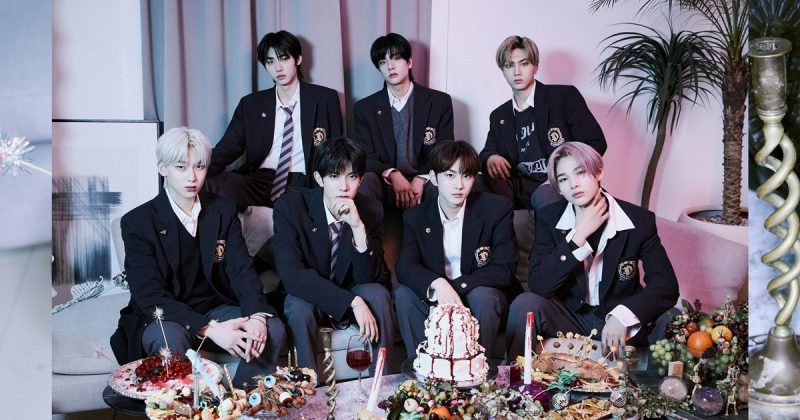 ENHYPEN is at the top of the Oricon weekly chart in Japan and is continuing to break its own record.
Japan Oricon released the latest chart on the 4th. ENHYPEN recorded #1 on the weekly album chart with their 2nd mini-album 'BORDER: CARNIVAL'.
This is the first time since debut. ENHYPEN occupied Oricon with their debut album last year. It has been ranked second in the Oricon week with 'BORDER: DAY ONE'.
Album Sales are also overwhelming. ENHYPEN sold 83,218 copies in its first week. This is higher than the 71,000 record set by the debut album during the same period.
ENHYPEN is writing its own best record on all domestic and international record and music charts. It has sold 384,699 copies for a week after its release based on Hanteo Chart. Compared to the previous work, it has increased by more than 100,000 copies.
Not only this, ENHYPEN was ranked #1 on the iTunes 'Top Album' chart in 27 countries/regions including Australia, Brazil, Sweden and Japan.
'BORDER: CARNIVAL' consists of a total of 6 tracks. ENHYPEN first experience after their debut was the unfamiliar and splendid feeling of the World. The members' sincerity was contained.
The title song 'Drunk-Dazed' is a pop rock genre. It was compared to a carnival of chaos where the rules ere broken and the top and bottom were upside down. It depicts the drunk and dazed boys.
Find high-quality KPop photos, Wallpapers and Images-download for free : https://www.kpopimages.com