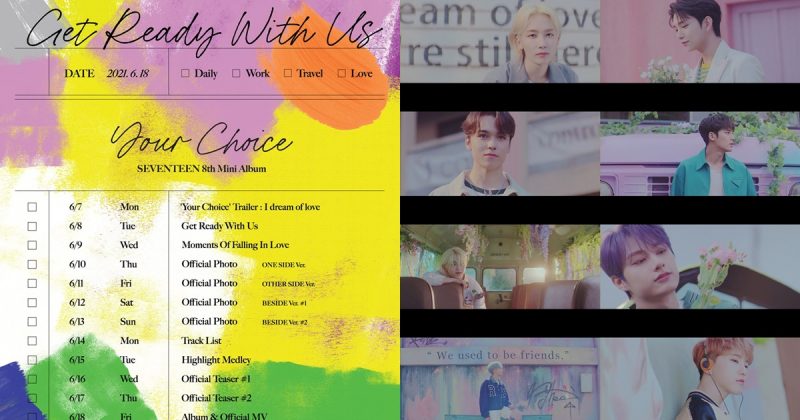 Pledis Entertainment released the promotional scheduler image for SEVENTEEN's 8th mini album 'Your Choice' on the official SNS at midnight on the 8th.
The schedule for the comeback was announced in advance. Starting with the opening of the concept trailer on the 7th, SEVENTEEN will sequentially release various teasing contents such as official photos, tracklists, and teasers.
The scheduler raised artistic sensibility with colorful brush strokes. The romantic mood was maximized with the phrase 'Get Ready With Us'.
SEVENTEEN is conducting the 2021 project "Power of 'Love'". Talking about the various moments of love that can be encountered in life, it foreshadowed the feelings of honest and colorful love.
The reaction is already hot. Last year, Seventeen became a double million seller with 'Henggarae' and ';[Semicolon]'. They appeared on famous overseas programs one after another and established themselves as a 'global top tier'.
Meanwhile, Seventeen will release 'Your Choice' on various music sites at 6 pm on the 18th.