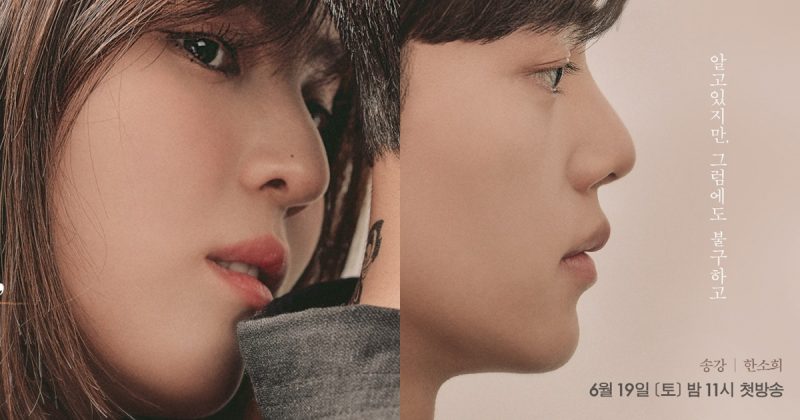 JTBC's new Saturday special dram "Nevertheless" released the 2nd main poster on the 9th. Han Sohee and Song Kang created a romantic atmosphere.
Han Sohee buried her face in Song Kang's back. She approached on the butterfly tattoo on Song Kang's neck and created a breathtaking mood. The phrase "I know, but nevertheless" added curiosity to their relationship.
"Nevertheless" is a youth romance drama. Yuna-bi does not believe in love because of the failure of her first relationship. The story begins when she feels a fateful attraction to a non-lovist Park Jae eon.
The two praised each other for their performances. Song Kang said, "Han Sohee is an actress with a good atmosphere, because of her I could act naturally".
Han Sohee mentioned, "Song Kang has a clear and playful charm. He became much more attractive character when he merged with the character".
Meanwhile, drama "Nevertheless" is a total of 10 episode. The first episode will be aired on the June 19th 11pm.