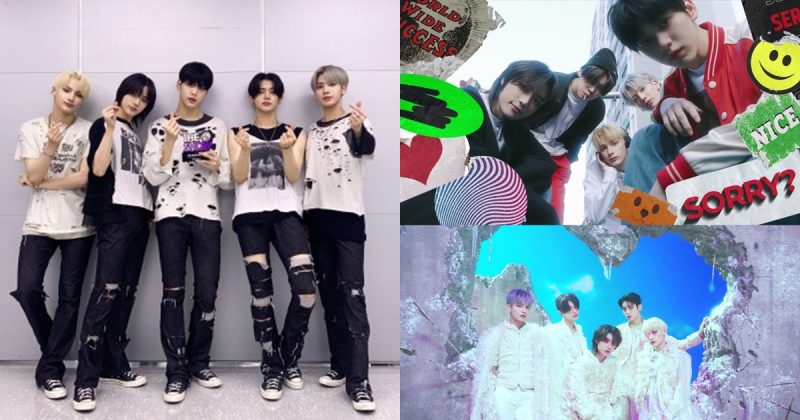 TOMORROW x TOGETHER dominated music broadcasts at the same time as their comeback.
TXT released their 2nd full album "The Chaos Chapter: Freeze" last month. On the 8th, SBS MTV 'The Show' won the 1st place trophy with the song "0 x 1 love song".
They thanked producer Bang Si Hyuk and their fan club MOA. "We are grateful to Bang Si Hyuk and the staff. Also, we thank our fans MOA".
"The Chaos Chapter: Freeze" is an album that opens the prelude to a new series following 'The Chapter of Dreams'. It tells the story of a boy who frozen by the attack of the World.
'0x1 love song' is a hybrid pop rock song. It is a love song about a boy who believes that only love for you, who met in chaos is certain.
TXT performed an upgraded stage. They expressed in line with the lyrical yet mournful lyrics with a dynamic performance was added their performance.
The encore stage was held that day. TXT members could not hide their joy of winning the award. Everyone was excited to sing the stage live.