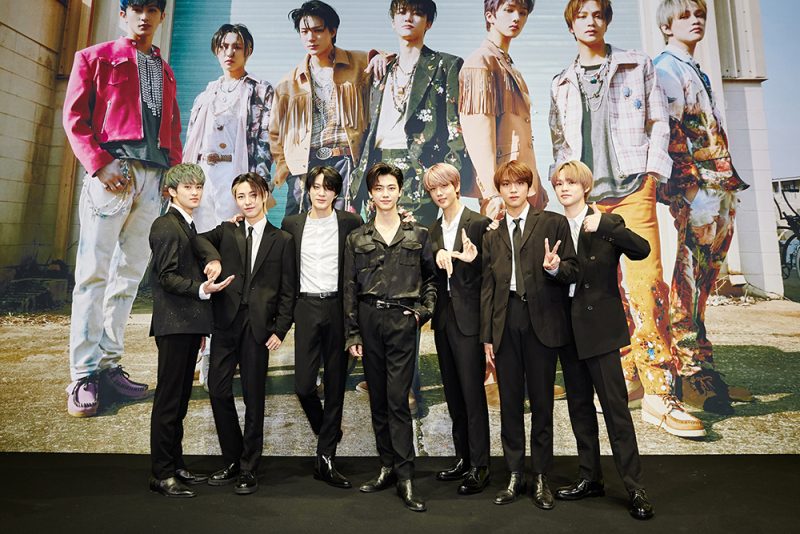 NCT Dream swept the top spot on the monthly album chart in May. It reached the top in Korea and Japan.
Japan's Oricon released the latest chart ranking on the 9th. NCT Dream topped the monthly album charts and overseas album charts with their first full album 'Hot sauce'.
NCT Dream climbed to three gold medals on the Gaon chart. It swept the top of the album and retail album charts and download charts.
They showed off it's great album power. 'Hot Sauce' also topped the monthly charts in various album charts such as Hanteo chart, Hot Tracks and Yes24.
It also set a record with a music video. 'Hot Sauce' surpassed 100 million views on YouTube around 2am today. A record set within 30 days of publication. Its global popularity was realized.
NCT Dream previously became a double million seller with 'Hot Sauce'. Within a week of its release, it became a million-seller. It surpassed 2 million copies in 16 days and became a double million seller.
#1 on domestic album and music charts, 8 awards on music shows, #1 on iTunes Top Alums chart in 37 regions around the World, and #1 on the United World chart for 2 weeks in a row.
It also achieved No.1 on the Japanese Oricon Weekly Album Chart, No.1 on the Oricon Overseas Album Chart for 2 consecutive weeks, No.1 on the Billboard Japan Top Album Sales Chart and No.1 on QQ Music and Kuwo Music in China.
NCT Dream will open a remix single of "iScreaM Vol.9:Taste" at 6pm today. DJ and producer Hitchhiker and Mini Monster reinterpreted it.