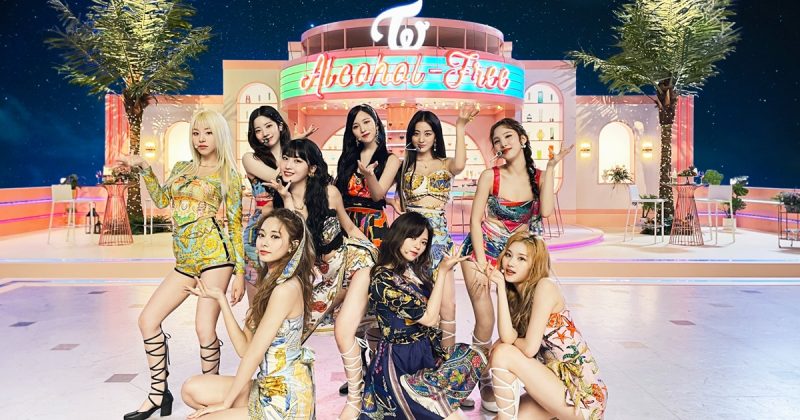 TWICE appeared on the US NBC talk show "The Ellen DeGeneres Show" on the 9th. The performance of the new song 'Alcohol-free' was released for the first time.
TWICE performed the stage with gentle waves and passionate Latin dance moves. In the part listing cocktail types, points were given with a choreography that matches the cocktail name.
It marked the beginning of a summer festival. The transition from midday lit by hot sun to romantic night gave a feeling of being together at a resort and gave a pleasant energy.
'Alcohol-free' is a summer dance song. JYP produced, composed and arranged the song. It combines trendy hip-hop sound with nylon guitar and percussion reminiscent of the beaches of South America. The chorus lyrics contain the names of sweet wines and cocktails adding to the fun of listening.
Meanwhile, TWICE will officially release the new mini-album 'Taste of Love' at 1pm on the 11th.